Brexit influencing Brits' travel plans
A recent survey suggests that Brexit is becoming an increasing factor for British people when considering their leisure travel.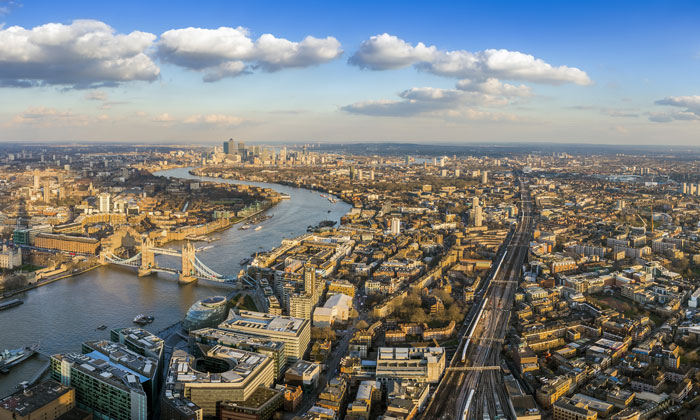 27% of Brits say Brexit will impact their future travel plans
Two-thirds of the nation think they'll be less welcome by pro-EU people abroad
31% of Brits prefer a staycation from an overseas holiday
According to new research from CrossCountry trains, nearly a third of the nation (27%) is already suggesting that Brexit will impact their future travel plans, with 50% of Brits believing that cutting ties with Europe will see additional costs passed down from travel operators to holidaymakers.
With 67% also concerned about the impact on exchange rates, nearly half of the nation (46%) are worrying about the impact on visas, and more than a third (39%) of those surveyed believe Brits will be less welcome by pro-EU residents of the countries they visit.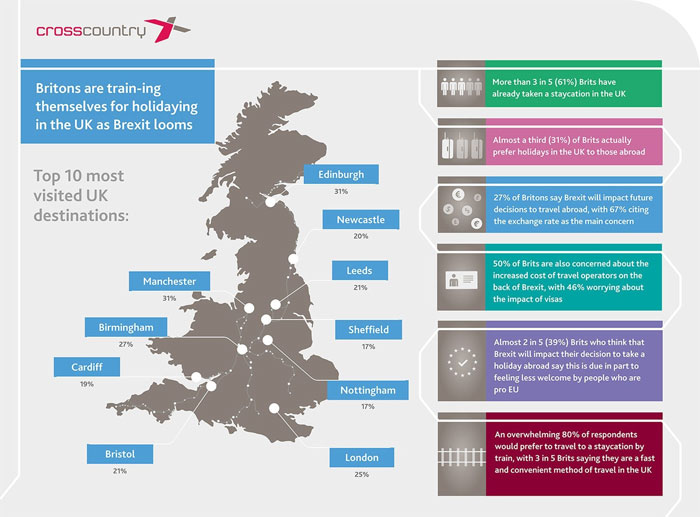 However, CrossCountry found that almost a third of the country (31%) actually prefer a staycation than a holiday abroad – must be the weather!
Other than the nation's capital London, Manchester (31%), Edinburgh (31%) and Birmingham (27%) are the most visited UK destinations, with Edinburgh (21%) also the favourite place to visit by train.
An overwhelming 80% of respondents stated they'd prefer to leave the car and take a train to their next staycation, with three in five Brits saying they are a fast and convenient method of travel around the UK.
Catherine Terry, Head of Marketing at CrossCountry, said: "Following the decision on Brexit, the nation's attention has turned back towards Britain and staycations are on the up. At CrossCountry, we're proud to be celebrating 10 years of connecting Brits to all corners of the nation, and everywhere in between."
Notes
The survey was conducted by Censuswide, with more than 2000 UK participants – October 2017.