South Western Railway awards £56m train refurb contract to Siemens
British train operating company South Western Railway (SWR) has awarded Siemens an order to refurbish their fleet of existing 172 Class 444 and Class 450 Desiro trains. The contract is worth more than €56 million.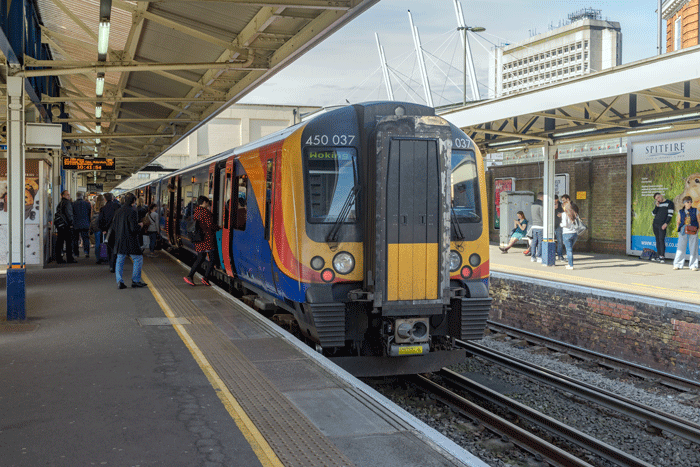 Beginning in December 2017, the enhancement programme will deliver a full interior refurbishment of all trains; including Axminster carpets, at-seat power points for mobile devices and real-time information displays. Additional benefits for First Class customers include new leather seats and new tables incorporating innovative inductive charging. The refurbishment is expected to take around 12 months to complete.
The train enhancement programme is part of South Western Railway's investment plan to transform the customer experience during its tenure. The plan includes the introduction of new and as-new train fleets to increase capacity; longer, more frequent trains; quicker journey times and better connectivity; and station improvements and a better ticket buying experience.
Neil Drury, Engineering Director at SWR, said: "This significant investment in our fleet of trains will see a step-change for our customers, and investment in local facilities and suppliers. We have a long relationship with Siemens, who I am confident will deliver a high quality product."
"The UK is one of our core markets. With the refurbishment of the SWR fleet we will make an important contribution to improving passenger experience through renovations which will deliver better trains with more seats for travellers across the region," said Johannes Emmelheinz, CEO of Customer Services at Siemens Mobility Division.
Related topics
Related organisations
Related regions