Great Northern and Southern are driving a change in the rail industry
Some 2018 trainee classes in Govia Thameslink Railway have a 50:50 gender split; a brilliant step in the right direction towards making the railway sector less male-dominated…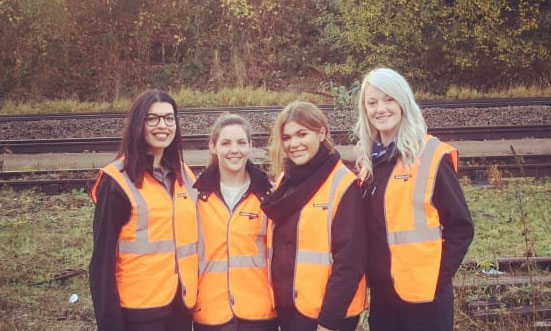 Govia Thameslink Railway (GTR) has revealed that women account for half of Great Northern and Southern's recent intake of trainee train drivers.
GTR wants to build on this success throughout the course of 2018 and continue to encourage more women to apply for driver vacancies across the business, as well as considering a career in the wider rail industry.
With roles available from Brighton to Blackfriars, Peterborough to Three Bridges, GTR is encouraging female applications in an attempt to amend the gender imbalance in the traditionally male-dominated industry.
During 2018, 88 drivers will be recruited on GTR's Great Northern and Thameslink routes as the organisation continues with RailPlan20/10. This network-wide modernisation programme will see new trains, seamless journeys and 'tube-like' peak services across London.
A recent class of trainees from across Peterborough and St Neots on Great Northern demonstrates the commitment that GTR is making to improving gender equality in the driver community. The first class with a 50:50 gender split, the group includes mothers that are retraining from different industries, as well as former station staff from across the patch.
Faye Lartey, Trainee Driver for Great Northern, Peterborough said: "I've grown up with an insight into working on the railway; specifically train driving. My dad has worked in the driving grade for 40 years; from driving to instructing to different managerial roles. He is currently a Simulator and Standards Manager, so I've always had an awareness of the job itself. I always remember my dad asking me what I wanted to be when I grew up. "What about a train driver?" I never even considered it to be a realistic job prospect, I remember saying "No, that's a man's job." There's so much I would say to my eight-year-old self now."
Challenging the stereotype of what a train driver looks like, these women are at an important stage of their training toward a new career for life, with flexibility, excellent benefits and on-the-job training.
Since June 2017, the Southern driver training intake has been 25 per cent female and of the 80 trainees to be recruited in 2018, a minimum of 25 per cent will be female. Since the beginning of the year, Southern has also seen a new driver class commence with a 50:50 gender balance.
Polly McGillivray, Train Driver Instructor for Southern, commented: "I joined the railway looking for a stable job that I could be proud of! When I joined only eight years ago this was a career that really didn't have many women in the role. I'd be lying if I didn't admit it was a little daunting, but it was the best decision I ever made. It still makes me giggle when I hear people whisper to each other "it's a lady driver" when they see me stepping into the front cab. It's so good to see more women coming into the driver role and I would encourage more to do it!"