Bombardier secures contract extension to maintain trains for London Overground
Bombardier Transportation has been awarded a seven year contract extension by TfL to service Electrostar trains operating on the London Overground network.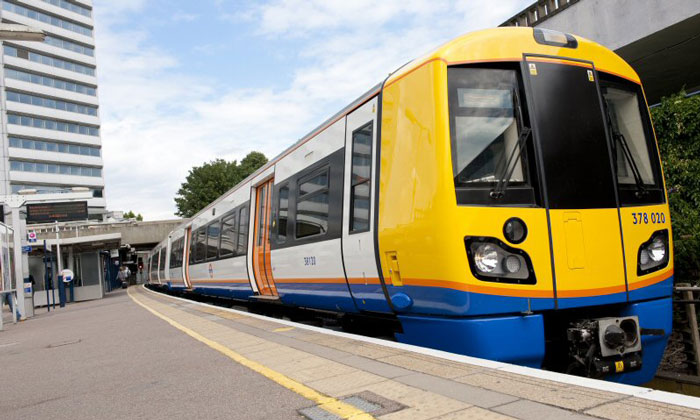 The contract extension is a variation to an existing Train Services Agreement, which extends the current contract end from December 2023 to May 2030 for maintenance and support services for the Bombardier Electrostar Class 378 fleet in operation on the London Overground network.
This contract change is valued at approximately £106 million (US$149 million, €120 million).
Richard Hunter, UK Managing Director of Bombardier Transportation commented, "This contract change demonstrates Transport for London's (TfL) continued confidence in Bombardier's delivery of high quality fleet maintenance services. We were able to show improved value for money, and through collaborative work with the customer, reduced service locations and extended maintenance intervals."
Jonathan Fox, TfL's Director of Rail and Sponsored Services, commented, "Having a reliable train fleet is vital to delivering the first class service we strive for on the London Overground and we are pleased to continue working with Bombardier Transportation on the maintenance of the Class 378 trains operating across our network."
Under the Train Services Agreement, maintenance will take place at four separate locations in and around London including the New Cross Gate depot in south east London, and Willesden Train Care Depot in north London.