UK passengers are making less mistakes when purchasing tickets from machines
Research has found that newer machines have made it easier for travellers to purchase tickets correctly from the ticket vending machines, however there are still improvements that need to be made…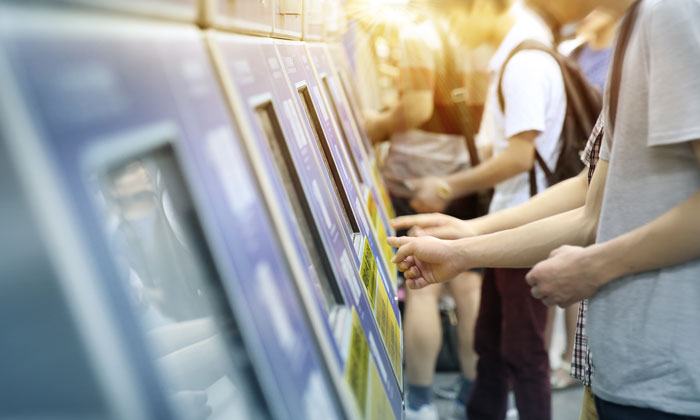 Research from the Office of Rail and Road (ORR) has emphasised how new and easier-to-use machines with clearer language have helped passengers to buy the correct ticket for their journey from station machines.
It was found that 91 per cent of users would now be able to buy the most appropriate ticket for their journey from machines: An increase of 11 per cent from the last survey in 2016.
Out of the nine per cent who might have bought the wrong ticket, six per cent would have paid too much, a decrease of seven per cent in comparison to 2016, and three per cent would have got a ticket without the necessary flexibility, a figure down by three per cent in comparison.
The improvements follow the results of the ORR 2016 Ticket Vending Machine (TVM) research, after which the ORR called on train companies to improve the service provided.
ORR also implemented a TVM Price Guarantee; refunding the difference to travellers who bought a more expensive ticket than necessary. Seventeen companies are now signed up to the TVM Price Guarantee.
However, the latest research still highlights some areas that require improving, including information on available ticket types at TVMs, information on ticket restrictions and validities and details of what times peak and off-peak tickets can be used.
ORR will work with train operators to ensure that they continue to improve the information provided to passengers via TVMs; making ticket-buying clearer and easier.
Stephanie Tobyn, ORR Deputy Director, Consumers, said: "All rail passengers should be able to buy the most appropriate ticket for their journey, without being baffled by confusing terminology and innumerable options. We are very pleased that such positive developments have been made since the previous research, but there is still more to be done to help users who aren't getting the best ticket for their journey.
"The industry has made significant progress and we want to see companies acting on the results of our survey and continuing to roll out improvements to ticket machines to provide a better service to their passengers."
Related regions
Related people