Hong Kong high-speed rail line completes trial operations successfully
A 'safe and sound' confirmation received from the Hong Kong Government signifies the required statutory inspections and testing have been completed.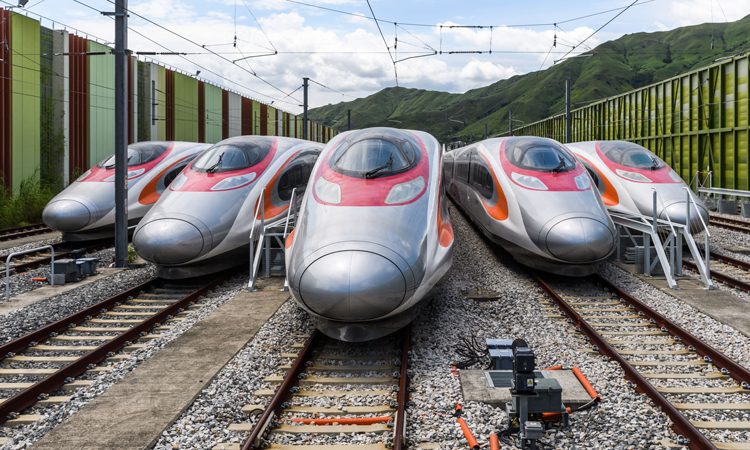 MTR Corporation has welcomed the announcement by the Hong Kong Government that the Hong Kong Section of the Guangzhou-Shenzhen-Hong Kong high-speed railway has completed trial operations smoothly and is now confirmed ready for passenger use.
As Project Manager, MTR Corporation has been involved in the planning, design and construction of the complex project for over a decade, with the new route expected to open to the public in September 2018. 
Jeremy Long, CEO, European Business, MTR Corporation, said: "This announcement brings high-speed travel, which will link Hong Kong to the 25,000km of high-speed rail in the Mainland, one step closer. MTR has already gained valuable experience from the development and shadow operator phases of this project and we look forward to deploying this knowledge in other projects here in Europe."
MTR had previously submitted approved design drawings, test results and quality control records to relevant government departments on topics ranging from signalling and communications to trackwork, rolling stock and overhead lines, as well as the safety of West Kowloon station. More than 700 personnel are currently working on the final preparations for the high-speed railway.
As West Kowloon station prepares to open, MTR will host public open days at the station on 1-2 September, allowing members of the community to familiarise themselves with the new facilities and gain a better understanding of the new service through photo and game booths, which will introduce key features and benefits of the high-speed rail network.
Simon Tang, General Manager – Express Rail Link of MTR Corporation, said: "Safety and quality have been our top priorities during the design and construction of this railway project and we overcame many challenges to bring the new rail link to fruition. For the final weeks leading up to the service commencement of the high-speed railway, we will continue to work hand in hand with the operational team to ensure a smooth opening in September 2018."