Britain's second busiest station sees record leap in passenger satisfaction
The increase in satisfaction at London Victoria is the biggest jump by any station which has not undergone a major redevelopment or upgrade.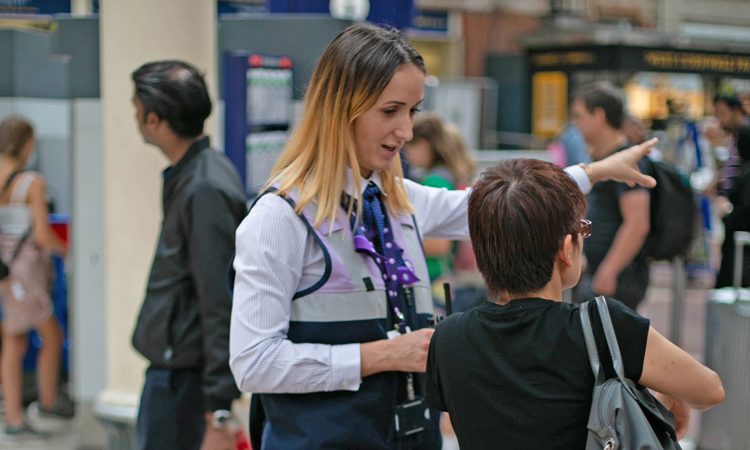 Passenger satisfaction at London Victoria – Britain's second busiest station with almost 80 million passenger journeys per year – has increased by 13 per cent in 12 months, according to the National Rail Passenger Survey (NRPS).
Staff at Network Rail, Southeastern, Southern and Gatwick Express, have now been trained to assist every passenger, regardless of the service they're using. This means passengers no longer need to seek out specific staff to help with a particular issue; providing a better level of customer service.
The employees involved have switched from individual company uniforms to a new Team Victoria outfit, featuring the station's iconic logo of Queen Victoria in silhouette.
Other improvements include new customer information pods on the concourse, extra customer information screens, improved public-address systems, clearer wayfinding and signage, more seats and improved mobility assistance
Darren Williams, Network Rail's Station Manager at London Victoria, said: "The new uniform is a real hit with staff and passengers and sends a clear message that everyone working here is part of one team. I'm really pleased that the other improvements we've put in place – like more seats and new customer information pods – have made a big difference for our passengers and we're working hard to improve things even more in the months ahead."
Before the improvements, London Victoria had the lowest customer satisfaction scores of any major station in the country with only 67 per cent of station users satisfied with the station and customer service. That score has now risen to 80 per cent, meaning four out of five passengers are now satisfied with their experience at the station.
David Wornham, Passenger Services Director for Southeastern, added: "Working together for all passengers, regardless of the service they are using, London Victoria's station staff are now part of one team. It's great that passengers using Victoria like the new uniform, and it's been much appreciated by Southeastern's staff, allowing them to work much more closely with other train companies and Network Rail, bringing a new, more professional look to everyone who works at the station."
The National Rail Passenger Survey (NRPS) satisfaction rating was based on all aspects of the station's performance, including provision of train information, connections to other transport links, cleanliness, upkeep and repair of buildings and choice of shops, eating and drinking facilities. The survey is conducted twice a year by Transport Focus.