Bombardier completes world-first ERTMS tests in Sweden
ERTMS Level 2 can optimise higher-speed operation and supports network interoperability, while reducing maintenance costs.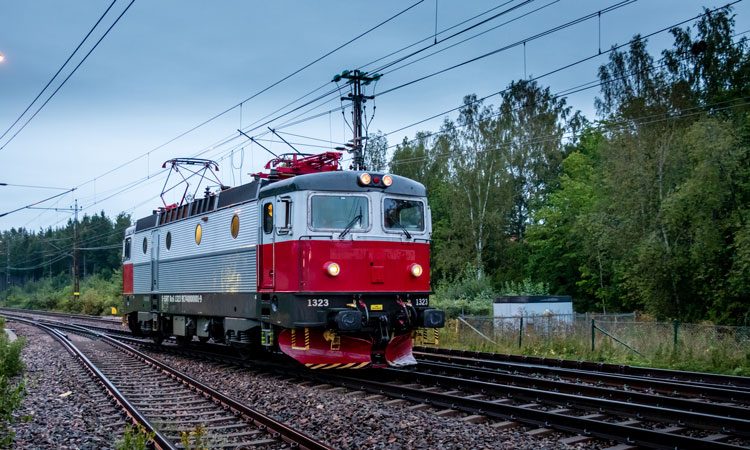 Bombardier Transportation has completed the world's first tests of the latest wayside software release of the European Rail Traffic Management System (ERTMS) Level 2 solution, known as Baseline 3 Release 2.
The pilot operation of the BOMBARDIER INTERFLO 450 solution took place in August 2018 on Sweden's ERTMS test track as part of the preparations for the national rail upgrade, set to safely increase speeds, reliability and capacity as well as integration with Europe.
The wayside tests were conducted, in close collaboration with Swedish Transport Administration Trafikverket, with an ERTMS Baseline 3-equipped Bombardier Rc6 test vehicle. This significant milestone in the preparations for rail modernisation in Sweden follows the official approval of the INTERFLO 450 rail solution by Trafikverket and Swedish Transport Agency, Transportstyrelsen, in 2017.
Sweden's 40km Corridor B ERTMS test track, located in southern Sweden, is being used to test the system without disrupting existing rail services.
Project Director, Anders Åkeson from Trafikverket, stated: "This is a major step towards the full roll-out in Sweden. The results of these tests with Bombardier show we are getting ready to progress from testing to implementation. Our real-life test environment demonstrates the reliability of the standard as well as interoperability between sub-systems. The ERTMS installed base demonstrates four to six times higher reliability than the conventional systems operational today."
Initially created to enable European cross-border rail traffic, the digital ERTMS Level 2 standard provides accurate and continuous radio-based, automatic train protection.
"For Bombardier, these successful tests mark another major milestone towards building an ERTMS-enabled rail network in Sweden. This reflects our technical capabilities and commitment towards Trafikverket in delivering future-proof, high-technology mainline rail control solutions," added Anna Hojer, Head of Nordic / Managing Director, Bombardier Transportation Sweden.