Southeastern launches new initiatives to recruit more female train drivers
Across the entire rail industry, just 16 per cent of employees are female, but Southeastern has many new schemes to improve this statistic.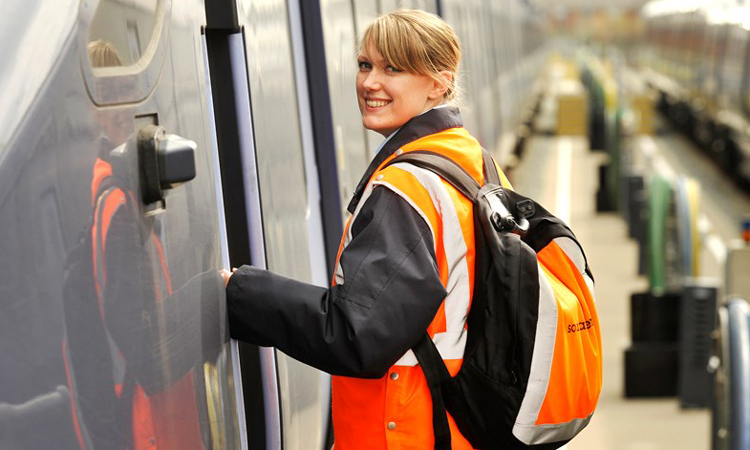 Southeastern has launched a new initiative to encourage more women to opt for a career in rail, an industry which can offer an exciting, fulfilling range of skills and opportunities.
Currently, only 4.5 per cent of Southeastern's drivers are female – a figure in line with national statistics. Southeastern is determined to break the perception of driving trains as a male-dominated occupation and has set a target of raising the number of female applicants for train driver roles to 40 per cent by 2021.
Southeastern has introduced initiatives including mentoring and development programmes for female employees; amended imagery in recruitment campaigns to reflect diversity; mandatory unconscious bias training for all managers; partnership with WorkingMums to attract applicants; employability programmes aimed at women, to provide help with application and interview techniques; recruitment Open Days specifically aimed at women; and the establishment of a women's colleague network group – WIRE.
Uniquely on the national rail network, Southeastern has gender balance on its eight-strong executive committee, with an even split of male and female executives.
Ellie Burrows, Southeastern's Train Services Director, said: "Driving a train brings responsibility, pride and achievement. It's high time we broke the perception of the railways as a male-dominated industry. There are thousands of talented women out there who could have a rewarding career working in roles ranging from engineering to driving, on-board supervising or sales.
"Society has moved on. It's no longer the case that little boys play with toy trains and little girls play with dolls. It's vital that as a major transport operator, we have a workforce that reflects the diversity of our passengers."
Southeastern will soon be running a series of recruitment campaigns encouraging women and men from a wide range of backgrounds to apply for roles as drivers.