GoMedia provides UK rail passengers with on-board taxi-booking service
The passenger journey from the station to the final destination is now easier and simpler following GoMedia's recent partnership.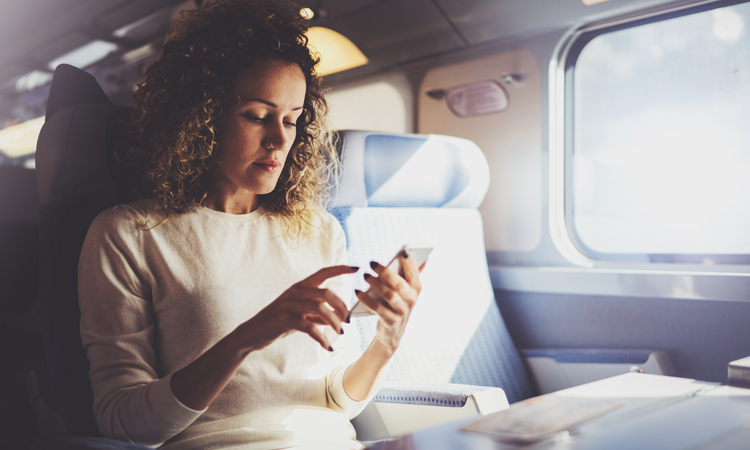 GoMedia has partnered with Moses Mobility to provide rail passengers with an innovative travel solution.
Integrating Moses Mobility's on-demand taxi-sharing service into GoMedia's on-board passenger information system means travellers will easily be able to book a shared taxi whilst on the train, grasping the Mobility-as-a-Service concept for the last mile of a passenger journey.
Alongside this, drivers will be able to receive updates about the train's expected arrival time.
Roger Matthews, Managing Director of GoMedia, said: "Giving passengers the option to book shared taxi travel at any time during their journey, safe in the knowledge that their driver will be updated with the latest arrival information, reducing wait times and additional charges, is a major step in delivering the first truly connected rail journey. Shared rides will soon become the norm.
"The rail operators we're working with have been impressed by how seamlessly the process helps passengers complete their onward journeys and we're looking forward to seeing how this evolves."
Moses has partnered with multiple ride-hailing services, such as Uber and Gett, to offer a journey-matching service that identifies passengers who are travelling to similar destinations and offer them 'just-in-time' shared taxi rides from the station to their destinations. The same technology can also be used during disruption events to help move passengers more simply, reliably and cost effectively.
Terry Yoell, Director of Moses, added: "Moses wants to break the perception that taxis are a luxury and make them part of everyday travel. Tomorrow's trains will form the backbone of a larger Mobility-as-a-Service transport system that relies on fleets of autonomous vehicles for the first and last mile. Sharing these journeys will be essential if we want to reduce travel costs and tackle congestion."