Network Rail employs first head of apprenticeships to improve access to rail careers
Apprenticeships are central to Network Rail's skills development strategy and the company is a supporter of reforms to make them more flexible.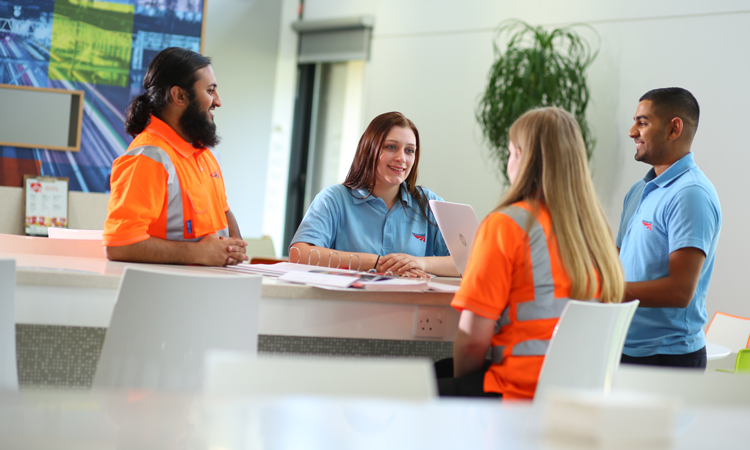 Apprentices at Westwood
Richard Turner has been appointed as Network Rail's first dedicated Head of Apprenticeship Delivery to develop new programmes and help widen access to careers in the rail industry.
In this new role, Richard will create new career pathways into the rail industry, using apprenticeships to improve rail sector talent movement and diversity. Richard is responsible for overseeing Network Rail's entire range of apprenticeship and graduate programmes, including its award-winning rail engineering technician apprenticeship scheme.
Richard said: "Network Rail has a long history of running great apprenticeship and graduate programmes, and our early careers offering is only going to increase over the next few years.
"My role will be about giving some of that growth direction, to work with business areas and industry partners to create exciting career paths for future railway professionals, and to make sure everyone gets the best possible experience they can have.
"We need to be recruiting and training today so that they're ready to maintain and operate tomorrow's railway. Apprenticeships also offer an opportunity for existing railway employees to re-skill or up-skill as new technologies enter the workplace. Simply put, our programme safeguards the future of railway infrastructure, operations and workforce."
Network Rail currently offers more than 40 apprenticeships – including schemes for existing employees – attracting people of all ages and backgrounds, whilst giving employers more input.
Network Rail's award-winning rail engineering technician apprenticeship scheme offers opportunities in many different disciplines such as signalling, telecoms and track. Over 2,500 individuals have completed the scheme since its inception in 2005, with more than 83 per cent of these still employed with Network Rail.
In addition, Network Rail offers degree-level engineering apprenticeships as well as programmes for corporate functions such as accounting, HR, project management and commercial surveying, all leading to professional qualifications.
The company is set to increase the number and range of business opportunities that it offers.