Passengers rarely feel they have a relationship with their train company
A new reports highlights that for many, a perceived lack of 'customer-focus' leads passengers to believe the system is mostly based around the needs of the railway rather than those of passengers.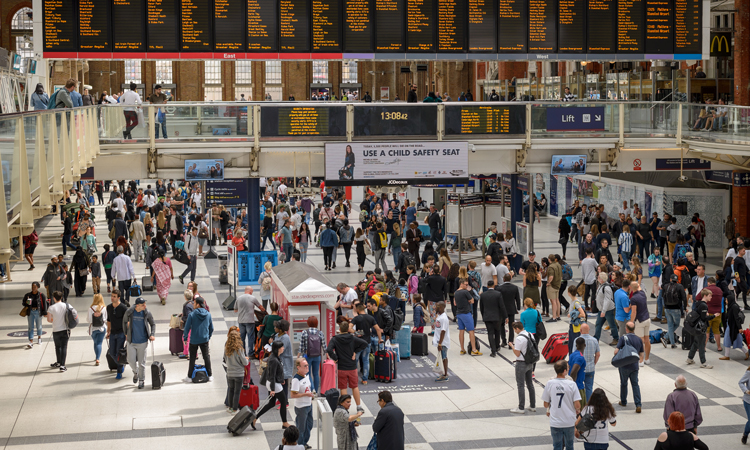 New research published by Transport Focus, to inform the Williams Rail Review, has confirmed that most passengers don't feel like the railways are run for their benefit.
Transport Focus Chief Executive, Anthony Smith, said: "Like most people using the railway, the majority of the passengers who participated in this research know they are not getting the train service they are paying for. This research underscores that passengers want a more reliable service that is better value for money and – whichever model is selected to run the system – that they want to know who is in charge of their railway.
"For many, the issue of accountability – or a lack of it – coupled with a perceived lack of 'customer-focus' leads passengers to believe the system is based around the needs of the railway rather than their needs. This has to change."
The focus group research was conducted in London, Birmingham, Manchester, Glasgow and Cardiff in January 2019, and confirmed that passengers have a limited and vague understanding about how the railway is structured and care more about outputs and the travel experience than structures. They see rail as a public service where there is a role for market forces and regulation, sometimes in tandem.
Many think any structure used to manage and deliver the railway needs to accommodate and embrace the social purposes of rail as well as other attributes, and they recognise that no one form of public/private sector involvement will suit the entire railway. Moreover, while public or private models offer simplicity that is attractive, the 'hybrid' franchise and concession models could harness strengths from both sectors. 
The research highlighted that passengers have different expectations and experiences when commuting compared to when they travel for leisure. Commuters often feel hard done by – captive on busy services for which they must pay more each year even if performance is going down.
On a positive note, many participants noticed the benefits of investment in better trains, onboard services and stations. The ability to use travel time productively (whether for work or social purposes) was identified as one of the main competitive advantages of rail over other travel modes.
A third submission later in spring 2019 will set out the views and aspirations of non-users: It is vital that any new structure looks to attract future passengers as well as those who already use the railway.