Virtual technology could help train the future employees of Virgin Trains
Virgin Trains has partnered with students to help develop virtual reality technology to aid training in health and safety for new recruits.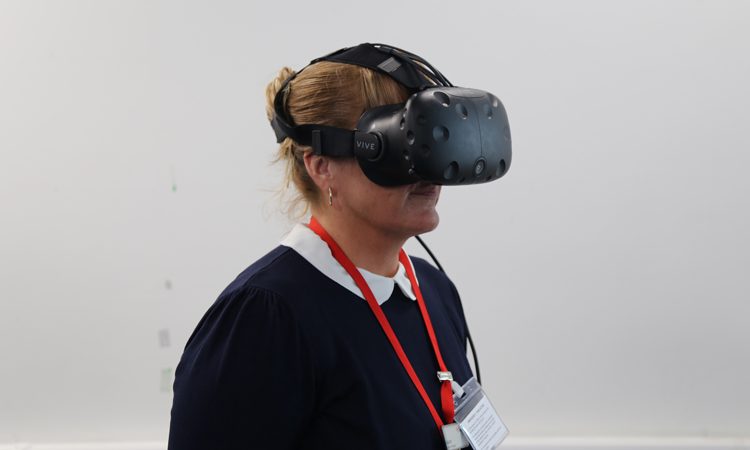 Students from Solihull College & University Centre's computing degree-level course have created a virtual reality (VR) carriage for Virgin Trains which could be used by trainee staff in the future.
Virgin Trains approached the college in October 2018 after members of its training team were impressed by the VR demos created.
Garry Hall, Head of Safety for Virgin Trains said: "The carriage is far more realistic than I expected, and the train is very close to the actual thing. It's the first time Virgin Trains have taken part in a partnership project like this and the potential is massive."
The students developed software which recreates health and safety scenarios inside a virtual carriage kitchen. In putting trainees through their paces in VR, new staff can tackle safety issues in a virtual setting which can then be deployed in real-time situations.
This includes dealing with kitchen related accidents on a moving train.
Andy Rennie Scrivens, On-Board Manager, added: "This project gives trainees the possibility to reach every area of the train, for training new starters or refresher training it could be a massive plus. The likeness to the kitchen is brilliant; I can see this being useful to everyone working at every level."
The VR headset immediately transports the wearer to the 'carriage' which mirrors a Virgin Train. Hand-held devices are used to practice their duties 'on board' and deal with health and safety issues.
Head of Computing at the College, Mohammed Mayer, commented: "This is the latest trend in training employers. Virtual technology can not only develop a simulation to create something simple like making a coffee but this can now extend to building an entire train carriage. This sort of project supports solving a real-life problem with VR technology. It has been a fantastic achievement by the students and one we hope to see implemented."