Passengers call for Williams Review to prioritise fare reform
81 per cent of passengers think updates to the fares system should be prioritised by the Williams Review, according to an independent survey commissioned by the Rail Delivery Group.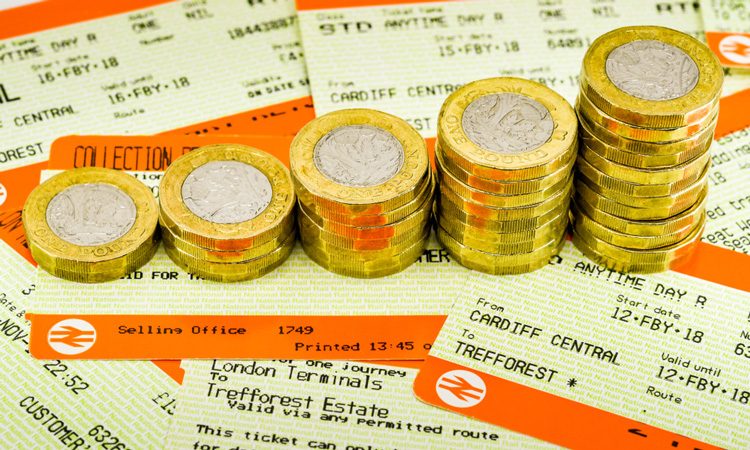 The results of the survey come exactly one year since the rail industry and Transport Focus started the biggest ever public consultation into how the fares system could be reformed to make it easier to use. The consultation ran for three months and received almost 20,000 responses across Britain, including input from over 60 umbrella organisations representing over 300,000 other organisations, authorities and individuals. In all, eight out of 10 who took part want the current system changed, with respondents calling for a fairer, more transparent and easier to use experience.
The latest poll shows that passengers want to see change delivered quickly, with 77 per cent saying it is important that the government works with the rail industry to enable change within the next three to five years. This timeframe is especially important among commuters (79 per cent) and people who take the train for business (80 per cent).
The poll also found that among rail users:
Only 11 per cent feel the range of rail fares on offer always fits with their lifestyle and the way they want to travel, falling to just five per cent of people who use the train for business.
60 per cent say rail fares always, often or sometimes feel too rigid so they have to fit their plans around them, rather than the other way around, which rises to 67 per cent of part-time commuters and 80 per cent people who use the train for business.
85 per cent think it's important that the fares system is updated to enable flexible workers to save money.
The current fares system is based on regulation that has remained largely unchanged since it was introduced in 1995 and assumes customers will buy their ticket by visiting a ticket office. Regulations have also failed to keep pace with the rise of smartphone technology or how people work and travel today. Part time working and self-employment having increased by over a third in just over two decades, but the rail fares on offer are still geared towards people who work five days a week.
In February, the industry submitted its 'Easier Fares for All' proposals. They advocate moving to a 'single-leg' structure, as currently operates within London, so that customers are able to choose the most appropriate ticket for each leg of their journey. Changing fares in this way would mean that customers would only pay for what they need and would enable an industry guarantee for the first time to ensure that they are always getting the best value fare. It would also unlock a host of other improvements such as the roll-out of a 'tap in tap out' system with a price cap across the country, offering savings for commuters travelling fewer than five days a week or working flexibly. 
Overcrowding could also be reduced by up to a third on the busiest long-distance services with people having the flexibility to mix-and-match different types of single tickets, with no need to commit to a return when they buy an outward journey.
To support a rolling programme of reform across Britain over the next three to five years, the industry wants the Williams Review to recommend that the government updates regulation. To bring the changes to life for passengers, rail companies are currently moving forward to develop a series of real-world fares trials across the country.
The industry is also working to improve ticketing within the constraints of the current system, including cutting jargon, making more tickets available on smartcards and mobiles and introducing technology to make it easier for customers to find the right fare on some individual routes. However, these welcome incremental changes are not a substitute for the network-wide benefits that would be unlocked for all passengers through meaningful fares reform brought about by regulatory change.
Paul Plummer, Chief Executive at the Rail Delivery Group, which represents the rail industry, said: "Passengers across the country want to see the wheels turning on fares reform. Work around solutions are not enough – bringing decades old regulations up to date is the only way to deliver easier-to-use, more flexible and better value rail fares for all our passengers."
Anthony Smith, Chief Executive of independent passenger watchdog Transport Focus which led the easier fares consultation jointly with the RDG, said: "Transport Focus research shows that rail passengers want a fares system that is simple to use, easy to understand and is flexible enough to cater to how people work and travel today.
"Making sure passengers are confident they can purchase the best value ticket for their journey remains their top priority for improvement. The outdated fares and ticketing system continues to erode passenger trust; fundamental fares reform from the Rail Review cannot arrive a minute too soon."
Dr. Adam Marshall, Director General of the British Chambers of Commerce (BCC), said: "Business communities across the UK rely on the rail network to move people and goods, and need a modern, simple and logical fare regime. Reform of the current system is long overdue, and the rail review is a good opportunity to kickstart this process, both to improve the customer experience and also to support changing patterns of work and travel."