Stadler wins contract to supply 16 FLIRT trains for city of Bremen
A further 16 FLIRT trains have been commissioned on the Bremen/Lower Saxony regional S-Bahn network.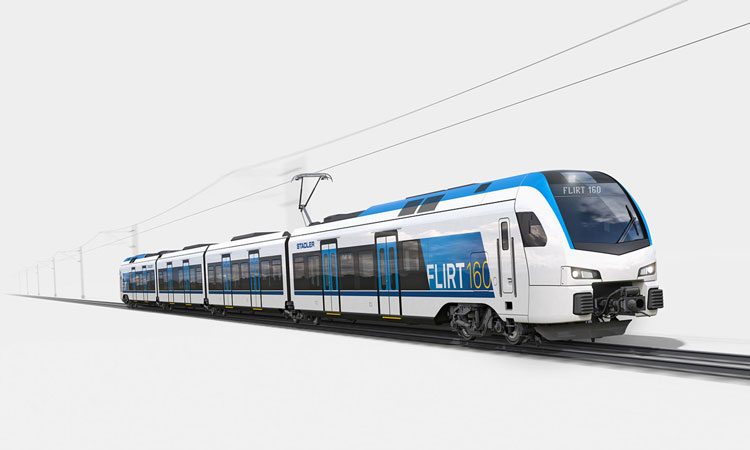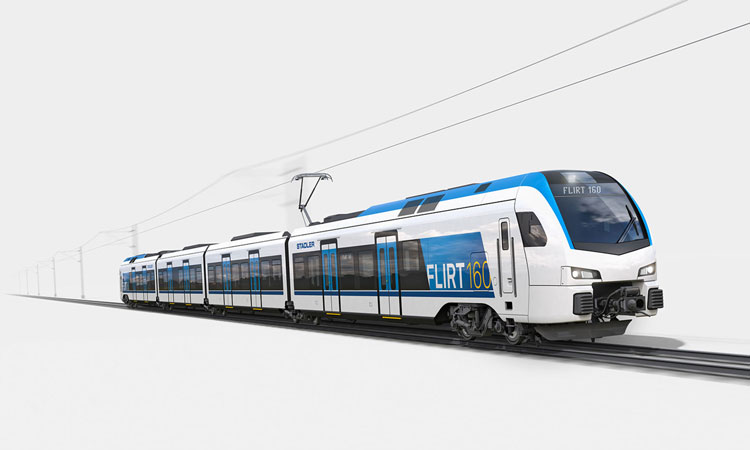 The Transdev subsidiary NordWestBahn GmbH has awarded Stadler with the development, construction and delivery of the additional vehicles, which are due to be put into operation in December 2022. The order is valued at approximately €100 million.
The four-car FLIRT trains have a total vehicle length of 86.9 metres, with seven passenger doors on each side to allow for rapid passenger changes. A total of 527 passengers can be transported in the fully video-monitored passenger areas, with seating for 260 of them.
The multiple units are designed with bright, friendly passenger areas as well as being accessible and step-free throughout, and are fitted with both an accessible universal toilet and standard toilet. The particularly large multi-purpose areas will offer space for transporting up to 30 bicycles, bulky luggage and prams or pushchairs.
They are equipped with power outlets for charging e-bikes, in addition to wheelchair places according to PRM TSI guidelines. The on-board wireless network and modern passenger information system, which displays data in real-time on monitors in each boarding area, allow passengers to update and plan their journeys on the go. The vehicles can travel at a maximum speed of 160 kilometres per hour.
"We are delighted to be able to continue our constructive and successful cooperation with Transdev by supplying FLIRT trains for the Bremen region for the first time," says Jure Mikolčić, CEO of Stadler in Germany. "We are very proud that Transdev is once again opting for our tried and tested product and has awarded a new tender to Stadler after just a few months."
This order will see Transdev's German fleet comprise a total of 118 FLIRT trains in various configurations and with different equipment from December 2022.