KfW IPEX-Bank finances new European operating lease platform for freight rolling stock
The acquisition of new freight rolling stock, financed by the KfW IPEX-Bank, which is thought to be in the region of €211 million, will be more efficient than the equipment it is replacing.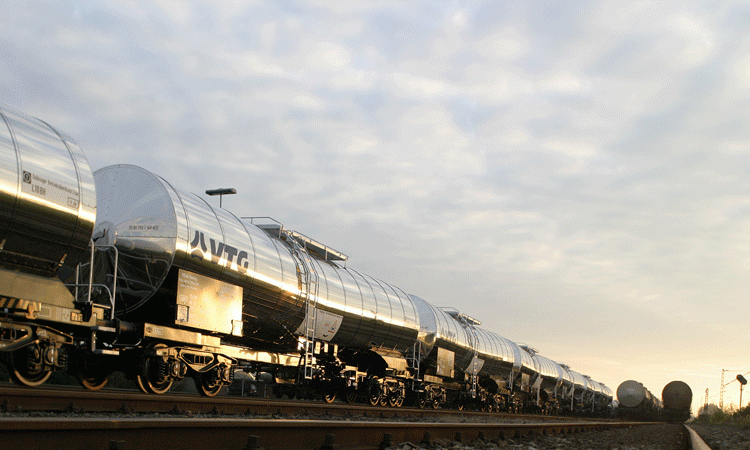 KfW IPEX-Bank is financing the acquisition of approximately 2,500 mostly new freight cars through a newly formed joint-venture between a fund managed by SIG-i Capital AG, which is contributing 55 per cent of the investment, and one of Europe's leading rolling stock leasing and rail logistics companies VTG AG, which holds 45 per cent of the shares. The transaction and the joint-venture were structured by Patrimonium Asset Management AG.
The financed intermodal and tank rolling stock are more efficient than their predecessors due to greater flexibility and higher payload, among other things. VTG acts as fleet manager and operates the wagons as integral components of its own rolling stock fleet.
The total financing amounts to €211 million with a term of 10 years. KfW IPEX-Bank heads the banking consortium as sole bookrunner, mandated lead arranger, facility agent and hedging bank.
Andreas Ufer, member of KfW IPEX-Bank's Management Board, said: "This is another high-profile transaction in the mobility and transport sector and we are pleased to support our business partners on their innovative growth path with this complex financing."
With this joint-venture, VTG is paving the way for forward-looking growth in the industry as a guarantor of pan-European rail freight mobility. The platform encourages freight traffic to switch to rail and, thus, also directly contributes to a more efficient and climate-friendly movement of goods. Furthermore, this project helps KfW IPEX-Bank to consolidate its role as a leading infrastructure financier in Europe.