Greater Anglia to utilise Japanese know-how to improve train punctuality
Toshiba Digital and Consulting Corporation (TDX) and Mitsui, which part-owns Greater Anglia, are providing 'digital twin' software to the train operator to plan its rail timetable more efficiently and improve customer convenience.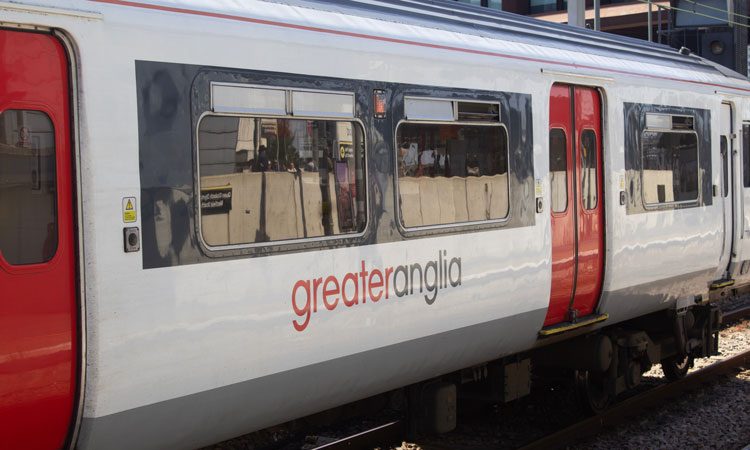 Currently used by railway operators in Japan and known across the world for their punctuality, a digital twin identifies timing or platform conflicts and will enable Greater Anglia to adjust its timetable accordingly to try to reduce delays.
Having been trialled on Greater Anglia's West Anglia route from Cambridge to London Liverpool Street, it is now being rolled-out across the network to build on the punctuality improvements Greater Anglia and Network Rail have made in the last six months.
TDX data engineers spent five months collecting data for the trial, including the existing timetable, train acceleration and braking performance and information about the position of signals, curves and the gradient of the line. They verified the data by going out on trains along the route to interview station and train staff so that they were aware of any human factors not present in the data.
Once all relevant information was gathered, the engineers then built a simulator digital twin model which was used to adjust calling patterns, train timings and platform allocations in order to make the timetable more efficient and robust, improving punctuality. The adjustments were checked to make sure they were feasible and, if accepted, inputted into the real-world timetable.
With the digital twin model with its easy-to-use viewing system, Greater Anglia's train planners can see at a glance where conflicts are and how any adjustments to the timings may make customers' journeys run better.
The combined efforts of TDX, Mitsui and Greater Anglia teams mean that adjustments for the coming timetable change in May 2020 have already been suggested for the West Anglia route. This has included alterations to the platforms that are used at Liverpool Street for some key trains to improve right time departures.
Now, data engineers are focusing on getting information on the lines between London and Norwich, to see how improvements could be made on this route too and in future timetables.
Keith Palmer, Head of Performance and Planning at Greater Anglia, said: "We are very pleased to be working with TDX and Mitsui to bring Japanese know-how to improve journeys for Greater Anglia passengers. Timetable planning is an incredibly complex job and we welcome this new system as it will help us to refine what we are already doing."
Noriyasu Okitani, President of TDX, said: "We are really pleased to start this innovative project with Greater Anglia and Mitsui, we will utilise the digital technologies of the Toshiba Group and would like to contribute to further improvements in customer convenience and customer satisfaction."
Yasushi Shimizu,General Manager of Transportation Project Div. Mobility Business Unit I Mitsui & Co., Ltd said: "Mitsui intends to contribute to the development of UK rail market by bringing capable partners through our global network to deliver innovative solutions. We are excited with this opportunity to support Greater Anglia's train operation service that would lead to enhancing the value of the project by introducing Toshiba's Digital Twin and Artificial Intelligence based train planning solution and consulting service, together with Toshiba Corporation."