SWR sustainability results show positive environmental impact
SWR's second-year sustainability results show how the franchise is lowering carbon emissions and helping local communities.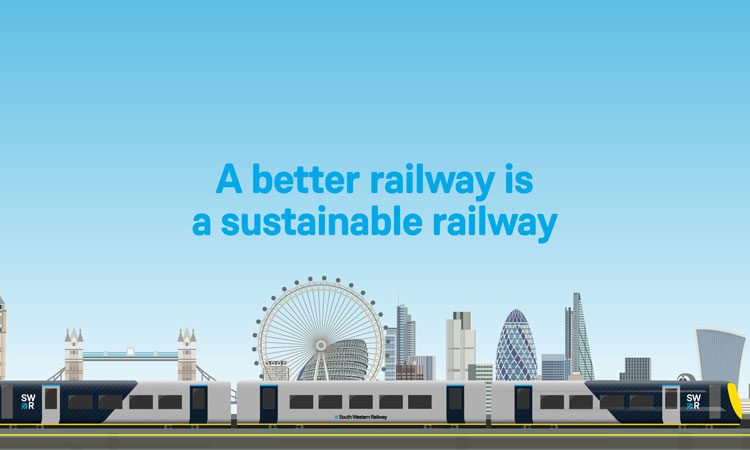 The sustainability results from the second year of South Western Railway's (SWR) franchise has been announced with recycling rates hitting all-time highs, reductions in carbon emissions and contributions to local communities.
"We are passionate about putting sustainability at the heart of everything we do, and our efforts to reduce the impacts from trains, stations and depots are paying off," said Amelia Woodley, Head of Sustainability at SWR.  "Transparency is key to showing how we're making a difference.
We're reducing our carbon emissions, improving recycling rates, as well as being ambitious about what we can achieve in the future."
Between 2018/2019 the results show that SWR has: 
Achieved zero waste to landfill from trains, depots and stations
Installed 60 new electric vehicle charging points across six stations
Reduced its overall energy usage by 11 percent
Achieved 90 percent recycling rates at larger stations and 82 percent across its whole business
Achieved international certification – ISO14001 and ISO50001- for recycling and energy saving measures 
Reduced water consumption by 2 percent and installed automatic water meter readers.
The results also show how SWR is investing in apprenticeship schemes, employee training and programmes, as well as working with charities. The report shows that between 2018/2019, SWR has: 
Raised nearly £122,000 for Action for Children and supported local charities on its network
Delivered apprenticeships for 126 people through the REACH apprentice scheme
Become an official partner for Pride Southampton, hosted Women in Rail South events and delivered inclusive workplace training programmes.
"I'm pleased we've made great progress in our efforts to become more sustainable since the beginning of the franchise," added Andy Mellors, SWR's Managing Director. "Rail must play its part in making a positive social, environmental and economic impact on the communities and customers it serves, and embrace action on climate change, diversity and inclusion and sustainability."