€1.1 billion Green Loan successfully signed by Italo
Italo has raised the largest-ever transportation sector Green Loan, representing a milestone in Green Financing and the sector worldwide.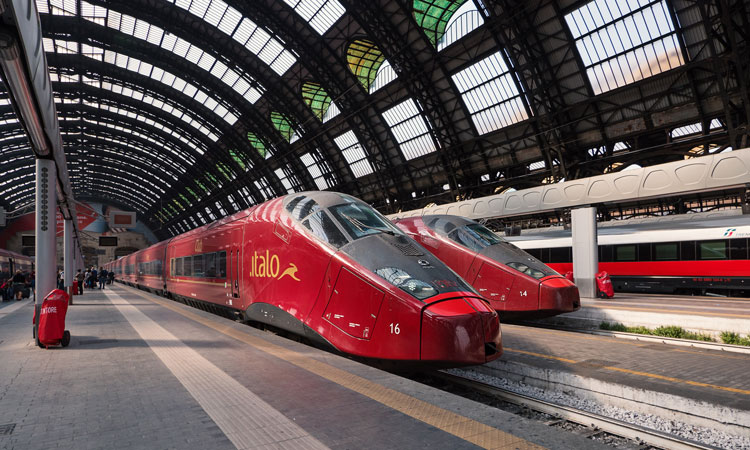 High-speed rail passenger operator, Italo, have announced that it has successfully signed a €1.1 billion Green Loan, the largest-ever of its kind in the Italian transportation sector. The loan represents a significant milestone in Green Financing and the transportation sector worldwide.
CEO of Italo, Gianbattista La Rocca, said: "With today's signature, we have completed the world's largest green loan in the transportation sector. We are very proud of it because today Italo is recognised as a global leader in sustainability. Added to this, an improvement of terms and conditions of our financial structure".
Italo own and operates a fleet of environmentally friendly electric trains, comprising of the latest generation of AGV and new EVO trains. A journey from Rome to Milan results in 79 per cent less CO2 emissions than driving, and 85 per cent less that flying. The loan will be used to re-finance Italo's €900 million existing green investments and to further invest in its modern and efficient fleet.