Fifth rail freight service launched by iPort Rail to accommodate demand
It is the fifth service launched within a 13-month period, and will be operated by GB Railfreight from iPort Doncaster to Felixstowe.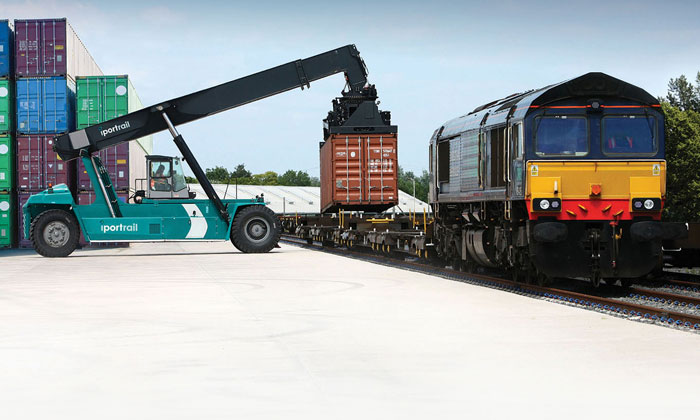 Credit: iPort Rail
In order to accommodate a significant growth in demand, iPort Rail has launched its fifth daily rail freight service after just over a year of official operation. 
The new route will be operated by GB Railfreight, running for five days a week from iPort Rail in Doncaster to Felixstowe. The current four existing services include the terminal's first Felixstowe route, as well as two daily routes to Teesport and Southampton, respectively.
Managing Director of iPort Rail, Steve Freeman, said: "This new service is testament to the booming demand for logistics services connecting Felixstowe with the south Yorkshire region. Our success story sends a strong message – that iPort Rail is resilient and focused on providing slick supply chain flows despite any uncertainty around Brexit."
Freeman continued: "We are committed to providing businesses around the country and internationally with more ways of getting their goods to the market and being located within a four-hour drive of 87 per cent of the UK population is a huge advantage. This service – our second to Felixstowe and fifth to be launched within a 13-month period – marks an exciting new chapter in our journey, further solidifying our role as a major gateway for national and international cargo flows."
iPort Rail is the UK's newest Strategic Rail Freight Interchange (SRFI) for 10 years, and was opened in September 2018. It is part of the 800 acre logistics park, iPort, being developed by pan-European logistics specialist, Verdion. The facility is a state-of-the-art multimodal rail terminal, designed to open up the Yorkshire region with new road, rail and air connections for national and international freight transport. HRH The Princess Royal, who officially opened the centre, said: "This is a huge project, not just for Doncaster but for the wider region. It already sets the standard for logistics development and there is more to come. Congratulations on what you have achieved so far."