Allegro high-speed service passenger numbers increase in 2019
Allegro saw an increase both on the year in its entirety and an increase in travel during December, compared to 2018 figures.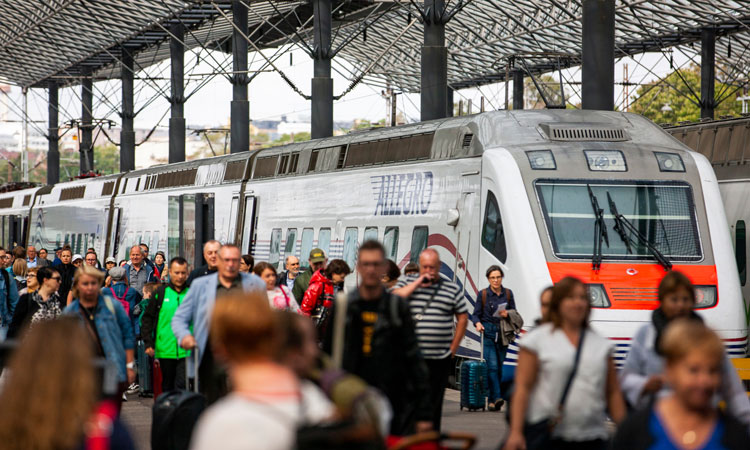 Throughout 2019, Allegro trains – operated by a joint venture between Russian Railways (RZD) and the VR Group (Finnish Railways) – welcomed 557,200 passengers on its trains, representing a 15.7 per cent increase compared to 2018. Similarly, the company saw a significant increase during one of the busiest travel months, with 46,000 passengers having travelled on Allegro trains during December 2019 – 15.3 per cent more than in December 2018.
International high-speed rail services between St. Petersburg and Helsinki were launched by Allegro on 12 December 2010 and, since beginning operation, over 3.8 million passengers have utilised the service. The company's high-speed trains account for approximately 86 per cent of the total traffic on the rail link between Russia and Finland.
The service has become increasingly attractive to travellers due to flexible fares and marketing initiatives, as well as more flexibility when buying tickets. During high traffic days, dual trains with double the usual number of carriages are used on the network in order to increase the available capacity. Additionally, 2019 saw the modernisation of all Allegro trains with the aim of increasing comfort and improving the passenger experience.
Related organisations
Related regions