Freightliner co-signs High Speed Two open letter to UK Prime Minister
Freightliner's open letter supports the plans to build HS2 lines across the UK, emphasising the positive benefits it will bring, such as decarbonisation.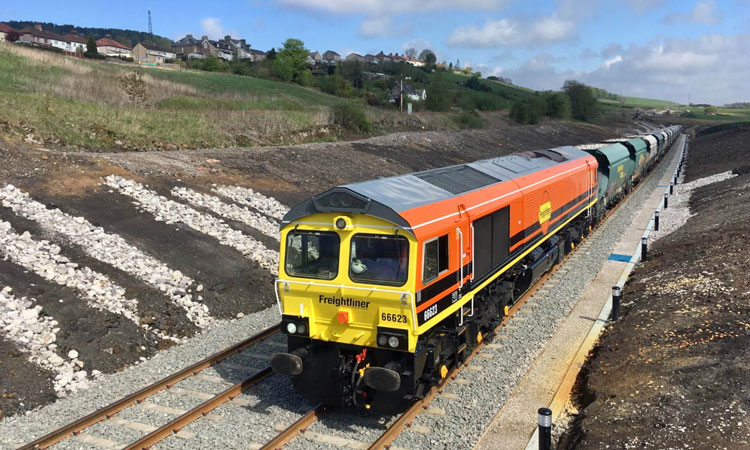 A subsidiary of Genesee & Wyoming Inc. (G&W), Freightliner, has co-signed an open letter in partnership with other major UK rail freight operating companies to the UK's Prime Minister, Boris Johnson, stating that High Speed Two (HS2) is vital for the UK economy and decarbonisation.
The letter strongly supports the plans to build HS2, setting out how the development of new high-speed rail lines in the UK – starting with the HS2 line from London to the West Midlands and North – represent a crucial opportunity to significantly increase rail capacity.
Gary Long, CEO of Freightliner and a signatory of the open letter, said "With each freight train taking an average 76 lorries off UK roads, a failure to build the new line will lead to hundreds more heavy goods vehicles on the M6 every day. HS2 is an investment that will ease road congestion and boost local train services. Acting like a by-pass does to local roads, scope to add more local passenger services will also be hampered, should HS2 not continue."
Freightliner recently partnered with HS2 to launch the below video highlighting the opportunity to free up capacity on the existing rail network to grow rail freight, as well as the benefits of HS2 to businesses across the North.
Long emphasised: "This commitment to investing in green transport infrastructure is vital to underpinning Britain's future economic potential and its commitment to tackling climate change. Businesses need efficient transport links to get their goods to market, and by releasing capacity on the existing rail network, HS2 can deliver on this, supporting our economy into the future. If HS2 does not get the green light, the country will have missed a unique opportunity to decarbonise much of the transport network. Instead of looking to a future of traffic jams and delays, this is the moment to make a choice for a sustainable future, where more businesses and individuals will be able to use rail, powered by carbon-free electricity".