Transport Focus calls for changes to passenger delay compensation
Following new research from Transport Focus, it was found that only 35 per cent of UK passengers who were eligible claimed compensation for their delayed journey.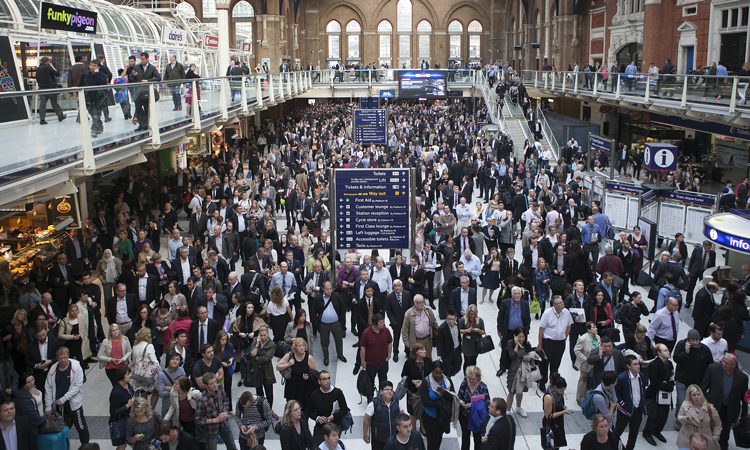 According to new research published by Transport Focus, the UK's independent transport watchdog, rail passengers still find the processes to claim rail compensation too difficult, with only 35 per cent of passengers who were eligible claiming compensation for their journey.
The research found that many train operators still have complicated and lengthy claims processes, with Transport Focus claiming that more needs to be done to alert passengers to their right to compensation.
A survey that engaged over 2,000 people found that only three in 10 people of those surveyed were alerted by train operators about claiming compensation for delays and cancellations. Passenger compensation notifications varied widely by train operating company – 60 per cent of Virgin Trains (now Avanti West Coast) passengers were made aware of compensation capabilities, as opposed to 16 per cent travelling on Transport for Wales.
In a bid to raise awareness of passenger compensation and encourage passengers to claim the money they are entitled to, Transport Focus is set to run its 'Make Delay Pay' campaign across rail station billboards, cinema and social media. 
Anthony Smith, Chief Executive of Transport Focus, said: "Too often passengers are left in the dark about their right to claim compensation on a delayed train. It's about time it was made easier for passengers to get what they are entitled to. Despite the promise of 'one-click' compensation, only nine train operators currently pay out some form of automated compensation for delays and cancellations. It's vital that train operators actively encourage passengers to claim, making it quick, easy and automated as soon as possible."
As a result of the research, Transport Focus is calling for:
A national website portal for coordinating claims to standardise and simplify the process for passengers
Quicker and easier compensation processes for passengers, with more choices about how they make a claim and receive the payment
More automated compensation, so passengers don't have to fill in a claim in the first place
For the UK government to name a date on when every passenger will be able to get 'one-click' compensation
For every train company to offer Delay Repay 15 to bring consistency to compensation across the network.
In response to Transport Focus' statement, Director of Nations and Regions at the Rail Delivery Group, Robert Nisbet, said: "We want passengers to get the compensation they're entitled to and the industry is working together to encourage more people to claim and make the process easier. More train operators are offering automatic compensation and raising awareness of Delay Repay with announcements on trains, notifications on Facebook Messenger and email reminders."