UK rail regulator calls for improvements to information communication with passengers
Despite improvements in recent years, the UK rail industry still needs to make significant changes to its provision of information to passengers, says ORR.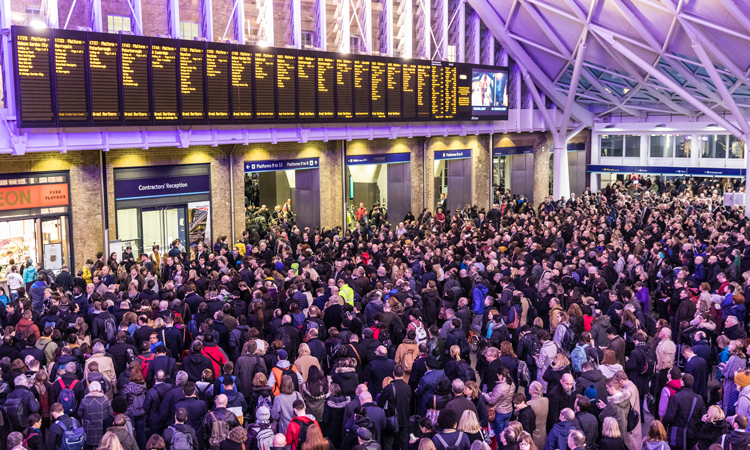 According to research commissioned by the Office of Rail and Road (ORR), providing information to passengers, particularly during disruption, is a significant area of improvement required by the UK's rail industry.
As a result, ORR has published the necessary next steps that need to be taken by rail operators in order to deliver substantial improvements to the provision of information to passengers, including during disruption.
Deputy Director for Consumers at ORR, Stephanie Tobyn, said: "Although progress has been made by the industry in recent years, events such as the disruption caused by the hot weather last July and the electricity power outage in August demonstrated that weaknesses remain in how the industry communicates with passengers. Poor quality information, particularly during disruption, makes an already frustrating situation worse for passengers, and significantly more challenging for front-line staff. In this digital age, the benchmark being set by other industries is high and, by coming together, we believe that Network Rail and train operators can achieve the necessary improvements."
Despite improvements to passenger information systems in recent years, ORR's research indicated that there was no clear industry strategy for delivering improvements to providing passenger information, no agreed understanding of what good information looks like and a lack of customisation for the needs of different customer groups.
As a result, ORR states that Network Rail and other train and station operators in the UK must come together and work under the governance of the Rail Delivery Group (RDG) in order to establish a Passenger Information Improvement Plan – setting out how the rail industry will make tangible and enduring network wide improvements to the provision of passenger information.
The Rail Delivery Group has committed to a strategy that will enable passengers and staff alike to have access to timely, accurate and complete information – including commitments to developing an industry plan to present to ORR on 20 April 2020. RDG will also further develop a Passenger Information Measure devised as part of the ORR research as a means to independently monitor and report on progress to make improvements.