XRAIL secures funding from HSBC UK for expansion into Saudi Arabia
The funding contract will help XRAIL to deliver its maintenance requirements for its Saudi Arabia's Haramain High Speed Railway contract.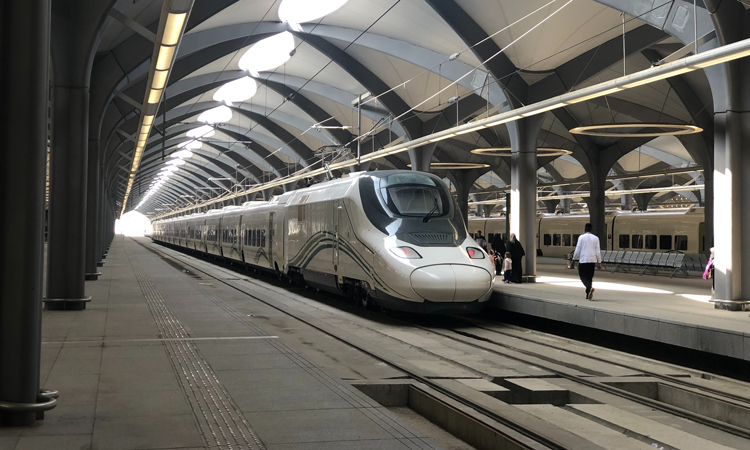 UK-based railway engineering company, XRAIL Group, has secured a major funding package from HSBC UK to help expand its business further into Saudi Arabia.
Following the awarding of a long-term contract from Saudi Arabia's Haramain High Speed Railway – which will require XRAIL to provide maintenance for the entire 453km-long railway – HSBC has provided XRAIL with funding to enable the engineering company to mobilise in Saudi Arabia by purchasing the necessary equipment, vehicles, office equipment and tools. 
Managing Director of the XRAIL Group, Munir Patel, said: "This new contract is a turning point for XRAIL. It is helping us expand significantly and enabling us to bring our British engineering to a new market. These significant contracts often require up front financial investment and, for businesses looking to secure these opportunities, funding is essential. HSBC UK's backing has enabled us to invest in our people and equipment so that we can pursue this new opportunity while also maintaining a strong domestic business."
By gaining the funding, XRAIL has also been able to support the relocation costs for senior managers and engineers to move from the UK to the new offices in Jeddah. Subsequently, the UK has benefited from the creation of new jobs, which will support domestic growth. XRAIL also intends to hire an additional 70 individuals locally in Saudi Arabia to work on the contract.
Zubayr Atcha, Corporate Relationship Director at HSBC UK, Greater Manchester, said: "XRAIL is a fantastic example of the quality engineering that British railways are known for and we are pleased to support the ambitious business as it pursues international opportunities that will enable it to expand globally and domestically as well."