HS2: Continuing to innovate to drive the workforce skills agenda
Kate Myers, Head of Skills, Employment and Education (SEE) at HS2 Ltd, explains how embedding SEE as one of the company's seven strategic objectives is fundamental to the overall project success to deliver the UK's new high-speed rail network.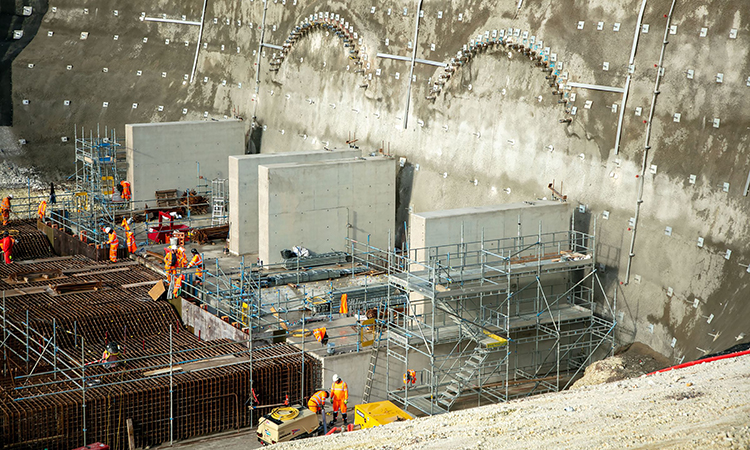 Britain's new high-speed railway, HS2, will be the spine of the country's low-carbon transport network. It is the first new major railway connecting the Midlands and the North for over a century. HS2 not only delivers high-speed connections between towns and cities – including Birmingham, Crewe, Manchester, Leeds and Glasgow – it is also the largest upgrade to local rail services in generations.
2020 has been a significant year for the project. In September, the Prime Minister officially started construction of the West Midlands to London section of the railway and work is now well underway at 240 sites. Approximately 13,000 people are part of our growing workforce, helping to deliver Europe's largest engineering project, and our station and construction partners expect to create 22,000 new roles to deliver their sections of the route. Coupled with £12 billion of supply chain opportunities, across an estimated 400,000 contracts, HS2 is spearheading new opportunities, helping to stabilise the engineering, manufacturing and construction sectors and boost the economy at this challenging time.
Skills, Employment and Education Strategy
2020 also marks two years since the launch of our Skills, Employment and Education (SEE) Strategy, which sets out how we deliver a comprehensive and practical programme to boost skills, training and employment. The strategy is integral to ensuring we have a skilled workforce in place to deliver our 20-year construction programme, which spans all three phases of the project.
It also ensures that those from disadvantaged backgrounds and under-represented groups, as well as local people, benefit from the thousands of job opportunities that HS2 will create. Our Jobs Brokerage platform, which launches in early 2021, will help us to achieve this. By bringing together all of our contractor vacancies into one single portal, we're providing easy access to opportunities to work on the project. 
Central to the platform's success is our embedded partnership model with local authorities, charities and specialist employment support agencies along the route of the new railway. They will help us to reach out to the long-term unemployed and those seeking a career change or new opportunity.
The Jobs Brokerage launch is timely. With unemployment figures at a record high, there are thousands of people out of work with the skills and experience that we need. We're working closely with our partners to reach out to those hit hardest by the pandemic and engaging those within the wider transport sector who are impacted, including Heathrow Airport.