Utilising digitalisation and innovation to monitor and maintain rolling stock
Peter Williams, Fleet and Performance Data Manager at Avanti West Coast, explains how their collaborative and dynamic approach to fleet monitoring and maintenance helps to increase the efficiency, reliability, and the availability of its trains.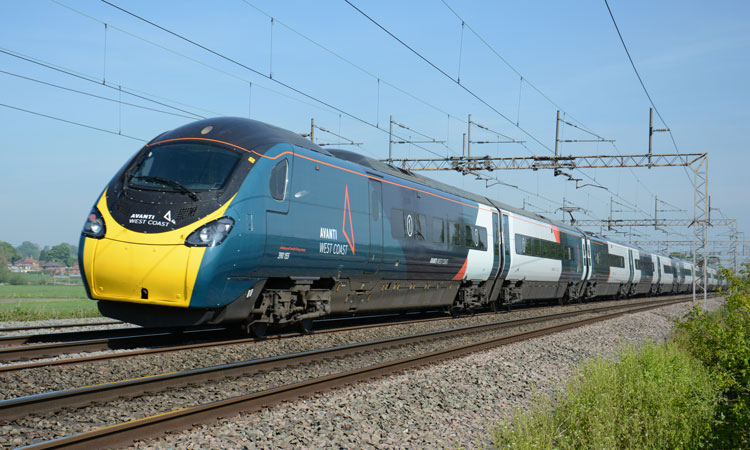 At Avanti West Coast we are proud to connect people and places across the UK with two fleets – our Super Voyager trains (Class 221) that operate over non-electrified sections of the West Coast Main Line in addition to running from London to Scotland via the West Midlands, and our electric Class 390 Alstom Pendolino high-speed trains, which are iconic to the West Coast and widely regarded as the UK's hardest working train fleet, clocking up more than 270 million miles since they were launched.
To ensure our fleets continue to serve the communities and regions along our West Coast route like they have for 20 years, it is vital that their upkeep has customers, efficiency, and sustainability at its core. Digitalisation and innovative technology to monitor and maintain our fleets is integral to achieving this.
A dynamic approach
Working closely with Alstom, who maintain both our Pendolino and Super Voyager fleets, enables our teams at Avanti West Coast to utilise digital technology and innovations to adopt a dynamic approach to monitoring and maintaining trains that can be tailored, deliver benefits for fleet and maintenance teams, as well as drive improvements for our customers.
At Avanti West Coast we have built a collaborative relationship with Alstom, meeting the International Organisation of Standardisations (ISO 44001 – Collaborative Business Relationship). Together, we regularly exchange ideas to identify areas for maintenance improvements and explore new technologies. While Alstom are the main innovators for maintenance systems, we have found it is often only by working collaboratively that we realise the full potential of the technology available. Good evidence of this can be found within Alstom's Rule Engine train monitoring system.