Building the right backbone communications network for FRMCS
Hansen Chan, IP Product Marketing for Industries, Nokia, explains why FRMCS is crucial for the digitalisation of rail and why communication infrastructure is the digital foundation that interconnects every component of a railway system.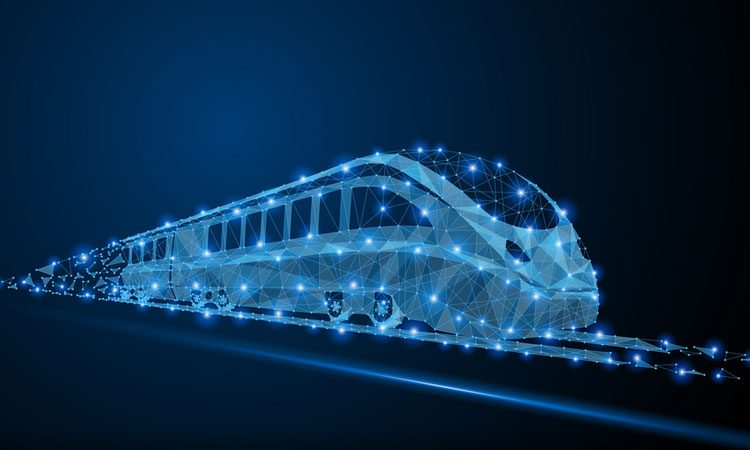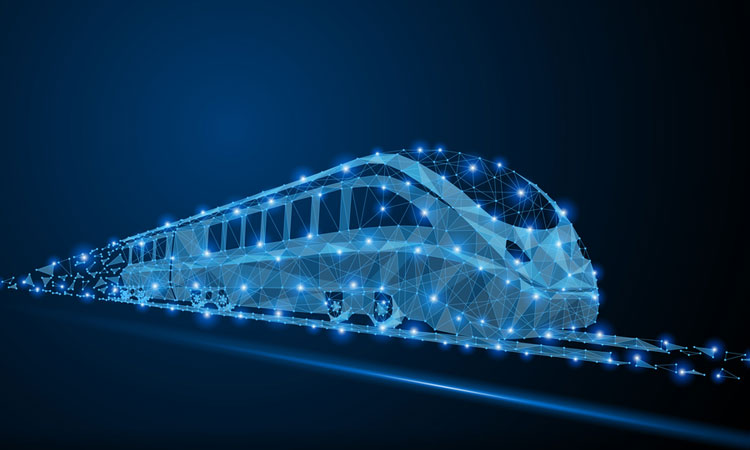 Why is FRMCS so important for the future of digital railways?
As the railway industry strives to meet rising demand for clean transportation, automatic train operation (ATO) is crucial. Using digital in-cab signalling, it can help railways expand high-speed rail services – as well as passenger and payload capacities – through a combination of trackside equipment, onboard computers, and communication networks. These digital systems allow drivers to control trains and monitor their location and status so that railways can schedule more trains and run them at higher speeds, without jeopardising safety.
The Future Railway Mobile Communication System, or FRMCS, is a key enabler of ATO and digital signalling, and it's a game changer for railways planning to replace existing GSM-R systems. This broadband mobile communication system for railways relies on open 3GPP-based 5G standards, transmits at a dedicated spectrum, and maintains a closed, private network – bringing resilient and secure train-to-ground connections to the control room for more efficient train control and traffic management. It also lays the groundwork for future European Train Control System (ETCS) Level 3. Furthermore, by leveraging its 5G slicing capabilities, it can facilitate other digital innovations, including predictive maintenance, smart stations and more personalised passenger services.
What is a backbone communication network and why is it essential for 5G in rail?
Communication infrastructure is the digital foundation that interconnects every component of a railway system. As the foundational part of that infrastructure, backbone communications networks interconnect with various network domains, such as the train-to-ground network, station network and data centre network. This allows the backbone to transport all application data to their intended recipients (human, machines or servers).
Although 5G is a wireless technology that can connect wireless computers such as the onboard computer (or European Vital Computer, in ERTMS terms) to base stations, it still requires a "wired" transport connection to the 5G core system. Therefore, in addition to proper radio planning, proper backbone design and engineering are also essential for gaining the full benefits of 5G.
What are the mission-critical essentials for a backbone network?
These four attributes are crucial:
Multiservice capabilities for a broad mix of rail operational and IT applications: To avoid operating disruptions, these capabilities should include full interoperability with older, but still critical applications and ecosystems, such as SCADA and TDM multiplexer.
High resiliency for smooth, uninterrupted operations: Multi-layer and multi-fault redundancy are needed to achieve maximum reliability.
Deterministic quality of service (QoS) for mission-critical applications: As applications have different levels of criticality, the backbone should provide various QoS classes to assure that data delivery is tailored to meet those specific requirements. For example, ATO is safety critical while CCTV is operational-critical. Passenger information display system (PIDS) is service-essential.
Robust cybersecurity to protect the safety and integrity of operations: By harnessing built-in security capabilities, the network can withstand attacks on itself — and serve as the first line of defence, safeguarding railway infrastructure.
How can a backbone network meet 5G transport challenges?
5G transport raises the bar for backbone networks. In addition to faster speeds, 5G enables "service-centric performance" for users and applications that are served in different 5G slices. These advanced capabilities place new demands on the backbone network's transport functions, as well as the 5G radio access and radio core domains. As a result, the backbone network manager needs to be integrated seamlessly with the 5G slice orchestrator, together with controllers of the other two 5G domains.
Communication infrastructure is the digital foundation that interconnects every component of a railway system.
To support the fast speeds of 5G, the transport network could leverage dense wavelength division multiplexing (DWDM) technology to boost transport bandwidth significantly. Efficiency can also be greatly improved with a unified transport manager capable of cross-layer management.
5G core systems use a virtual compute environment which is deployed in a private cloud-like environment, typically called an operational technology (OT) cloud. During the digital rail journey, operators will refresh their computer-aided dispatch (CAD) and traffic management systems, which are also engineered to work in a virtual compute environment. As a result, cloud networking capability is becoming important to interconnect the railway's backbone with the OT cloud – and to provide end-to-end redundancy for connections between trackside 5G radio and the core system in the OT cloud.
What valuable breakthrough does IEEE 1588 technology provide?
5G systems require accurate time synchronisation, or radio transmission problems can occur, eventually causing dropped mobile connections. Backbone networks have made effective use of legacy TDM trunks and synchronous Ethernet links to distribute frequency synchronisation, but this physical layer timing cannot transmit time of day information. Now IEEE 1588 allows for time synchronisation to be distributed with high accuracy (under 1 us) and with high availability, using a packet network atop various transmission media, including optical fibre and microwave.
What should railway operators know before transforming a communication network?
It's important to remember that network transformation is a multidisciplinary endeavour and requires close collaboration among teams with expertise in telecom, signalling, and other applications and system integrations. The process should begin with a thorough joint assessment of the current network to identify areas of limitations and shortfalls that can be improved with emerging and future applications.
To help ensure a long lifespan, the new network needs to incorporate open standards, which will allow more efficient evolution to new capabilities, faster adaptation to new network use cases, and easier expansion in coverage and bandwidth when more railway lines are added.
Download this whitepaper to learn more about building backbone communications networks.

Hansen Chan is an IP Product Marketing Manager with a special focus on digital industries and public sector. He has worked with critical infrastructure network operators and telecom service providers worldwide for more than 25 years.
Related organisations
Related people