Smart ticketing on rail
Posted: 4 June 2015 | Steve Wakeland, General Manager at ITSO Limited | No comments yet
The future of rail in Britain has been at the centre of much political debate recently, especially during the run-up to the General Election on 7 May 2015. Public or state ownership plus whether High Speed Two is a good investment or a waste of money were two of the hot topics. However, what was not in dispute was whether smart ticketing should play a part in any future franchises, or plans to devolve decision-making powers about transport to UK regions. Steve Wakeland, General Manager at ITSO Limited explores the current state-of-play for smart ticketing on rail in the UK…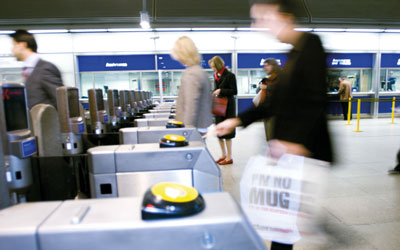 Certainly in Scotland, where Abellio has taken over the ScotRail franchise, smart ticketing is seen as a major draw for enhancing and boosting rail travel.
Building on the existing ITSO-based1 smart ticketing system which Transport Scotland introduced some years ago, Abellio is moving towards a system where passengers will be able to hold tickets for rail, other modes of transport, car parking and cycle hire on a single smartcard.
This will be backed-up by a more integrated, inter-modal fare structure and better journey information.
The rest of this article is restricted to logged-in members. Login or subscribe free to read it.