Plans released outlining $240 billion investment into U.S. high-speed rail
The nationwide high-speed rail project would result in a wide number of benefits, with the plan drawing from global examples, including China.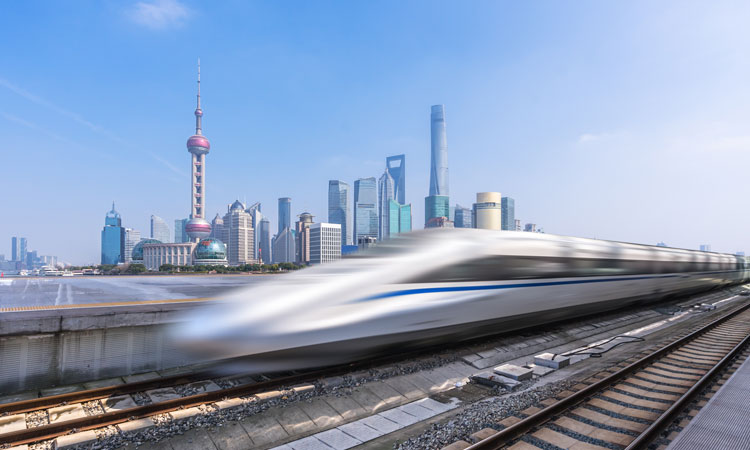 Seth Moulton, the U.S. Representative for Massachusetts's 6th congressional district, has released a proposal for investing $240 billion in a nationwide high-speed rail network. The plan would create an estimated 2.6 million jobs over the span of five years and "let the free market thrive in transportation as it does elsewhere in the American economy, [giving] a new generation of Americans, competing in a new world, the options and efficiencies we demand."
Seth pointed to the lack of train options as a major competitive disadvantage for the U.S. at a moment when other nations are investing heavily in high-speed rail. For example, in China, business travellers regularly use high-speed lines that cover the equivalent distance from Chicago to Atlanta. The plan notes: "With more frequent service, far nicer accommodations, no weather disruptions, and much more time aboard rather than in terminal lines or security checks." Major stops along a Chicago to Atlanta high-speed line would include Indianapolis, Louisville, Nashville and Chattanooga, offering an hourly service.
Seth notes that the cost of the U.S. status quo, where cars and airplanes monopolise funding, "is hundreds of billions of dollars of added costs to our economy—from lost time and business due to historic traffic congestion, to environmental degradation and land waste on a massive scale—as well as hundreds of billions in lost economic opportunity."
Development of the proposal began prior to the current COVID-19 crisis, but Seth outlined that the pandemic is "a moment to rethink the status quo of transportation and development dominated by the car. Why not more bike lanes? Why not more scooters? Why not high-speed rail?"
The proposal adds to the growing possibilities in Congress for transformative investments and a reimagining of the U.S. transportation system:
The U.S. Representative for California's 16th congressional district, Jim Costa, has introduced a bill that would authorise $32 billion in annual spending on high-speed rail through 2024, with a focus on electrified trains
The Fast Act Reauthorization, which sets federal spending levels and priorities for transportation, must be renewed soon
In addition, the appropriations bill that is passed by Congress each year will set funding levels for Amtrak and other transportation systems.
Expanding economic opportunities and networks across the nation is a major theme of the plan. It emphasises: "Consider how the Houston – Dallas market would expand if you could get downtown-to-downtown in 90 minutes, every fifteen minutes. Or what New York – Chicago travel would look like without weather delays, ever. Or how much more connected Tulsa and Oklahoma City would be on a high-speed line with hourly service between Dallas and Kansas City."
China currently has roughly 24,000 miles of high-speed lines and is expected to invest $46 billion in high-speed rail over the coming decade, putting it at the cutting edge of a global trend. "There is a reason why nearly every other developed country in the world—and several developing ones—consistently choose high-speed rail over highway and airport investments for corridors of 750 miles or less, which accounts for most major city pairs throughout the United States," the plan notes.
The plan continues: "We cannot rely on the technologies of the past. In the 1950s, we didn't just add lanes to our state highways or make dirt runways longer; we built interstates and international airports. Today, relying solely on highways while the rest of the world speeds past us in high-speed trains would be akin to investing billions in laying more copper telephone lines while the rest of the world installs fiber optics."