DB Regio introduces driver assistance systems to become more sustainable
By installing the driver assistance system on its trains, DB Regio can cut consumption by up to 11.5 million litres of diesel per year.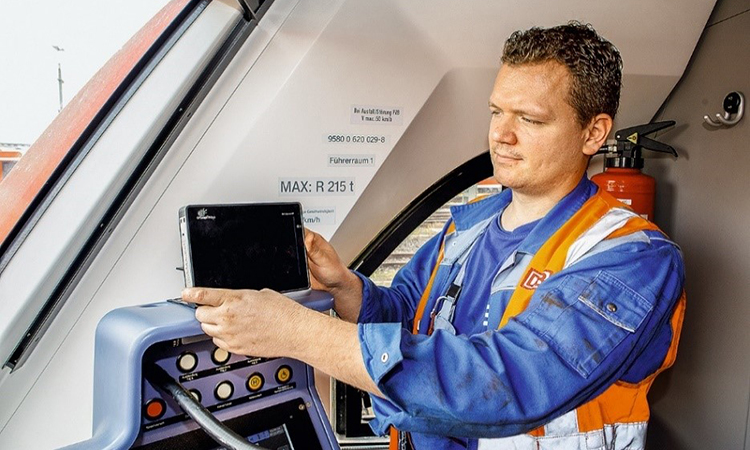 Credit: Deutsche Bahn AG - Heiko Kalreit
Thanks to new telematics technology and training courses for sustainable driving, Deutsche Bahn (DB) Regio will save approximately 100,000 tonnes of CO2 per year on trains and buses. This corresponds to the annual heating and electricity consumption of a medium-sized city in Germany.
CEO of DB Regio, Dr. Jörg Sandvoss, said: "We are acting now: The climate targets are not waiting. DB Regio is reducing the consumption of fossil fuels and has the climate and traffic turnaround in local transport firmly in view, even in the times of coronavirus."
For a few months now, DB Regio has been using driver assistance systems on diesel-powered trains that significantly reduce fuel consumption. The train drivers receive driving recommendations for an energy-saving driving style via displays, allowing the drivers to drive even more anticipatory, using the downhill momentum and letting the train roll over long distances. This cuts consumption by up to ten per cent, on average, representing a savings potential of up to 11.5 million litres of diesel per year.
Deutsche Bahn has set itself the goal of becoming a climate-neutral company by 2050 and doing without conventional diesel on the way there. To do this, it is examining various options for alternative drives and fuels. The advanced TrainLab test train is already running on an eco-diesel that reduces CO2 emissions by 90 percent. The use of eco-diesel is also planned in regional transport, to which up to 33 percent eco-fuels are added.