Deutsche Bahn invests €400 million in new ICE plant in Nuremberg
The new carbon neutral ICE plant in the railway metropolis of Nuremberg will be able to fit 25 ICE trains daily, and create more than 450 jobs.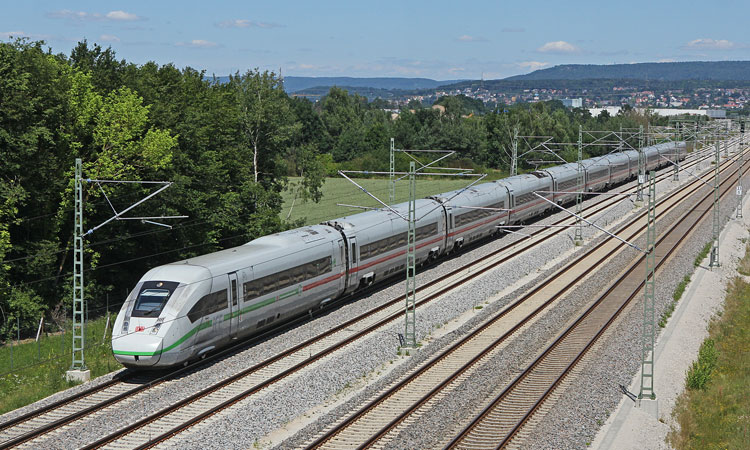 Copyright: Deutsche Bahn AG / Claus Weber
Deutsche Bahn (DB) is investing 400 million euros building a new ICE maintenance facility in Nuremberg.
Up to 25 ICE trains per day will be able to fit on six tracks at the new plant, which will feature a 450m long maintenance hall at its center. The facility will be operated 100 per cent CO2 neturally.
The tenth long-distance transport facility from DB, it will provide more than 450 jobs.
The approval process is now under way, with the start of operations planned for 2028.
"A high-performance railway is the backbone for the mobility transition," explains Berthold Huber, DB Board Member for Passenger Transport. For the expansion and modernisation of its long-distance fleet alone, DB is investing the record sum of 8.5 billion euros by 2026, including in a total of 167 new ICE 3 and 4 trains.
The location of the plant will be determined in close cooperation with the licensing authorities in the coming months. Not only the administration, but also citizens and environmental associations will be included in the weighing and detailed planning in advance.
Ronald Pofalla, Board Member DB Infrastructure stated: "Nuremberg is a central hub in our network and therefore an ideal location for our new plant. We are creating 450 attractive jobs here, and local companies can participate in tenders for the construction of the plant. We are thus strengthening the economic strength of the entire region."
Federal Minister of Transport Andreas Scheuer added: "Deutsche Bahn is our top player for climate protection and future-proof jobs. She expressed her support for this investment in the rail system, citing the benefits for the metropolitan region of Nuremberg, as well as across Germany in encouraging the shift to rail travel.
Marco König, Lord Mayor of Nuremberg commented: "With this fourth DB plant, Nuremberg is consolidating itself as an important rail location and central rail hub. We are thus making a decisive contribution to the turnaround in traffic. The city of Nuremberg will work closely with Deutsche Bahn during the planning process."