ORR publishes 2020-2021 Q3 statistics for UK passenger rail performance
ORR's statistics show that the punctuality of all 23 UK operators improved in Q3 of 2020-2021 when compared to 2019-2020, but a total of 11 per cent fewer trains were scheduled.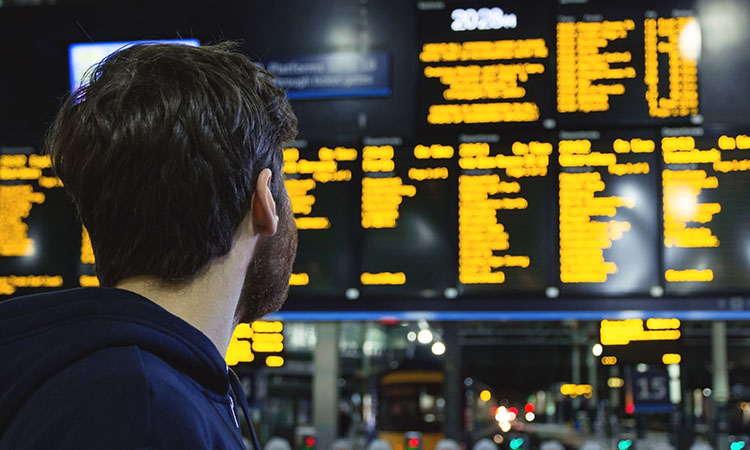 The Office of Rail and Road (ORR) has published its passenger rail performance statistics for Q3 of 2020-2021.
The statistics show that, between October and December 2020, there were 1.7 million trains planned (11 per cent fewer than the same quarter in 2019-2020) and, of those, 74.7 per cent arrived on time.
Although performance remains high compared to the same quarter in 2019-2020, this was lower than both Q1 and Q2 of 2020-2021. However, the punctuality of all 23 operators improved in Q3 of 2020-2021 compared with Q3 of 2019-2020.
London North Eastern Railway (LNER), TransPennine Express (TPE) and Transport for Wales (TfW) had the largest increases in on-time percentages, up by 36.4 percentage points, 32.1 percentage points and 24.4 percentage points, respectively.
The statistics also showed that:
Between January and December 2020, 75.6 per cent of recorded station stops in the UK (52.6 million out of 69.6 million) were arrived at on-time
The Public Performance Measure (PPM) was the highest Q3 percentage since the time series began in 1997-98, with 91.8 per cent of trains arriving within five or 10 minutes of their final destination
In total, 2.4 per cent of planned trains were cancelled. In Q3 of 2020-2021, operator-attributed cancellations stood at 48.7 per cent, while Network Rail was attributed with responsibility for 30.2 per cent of the cancellations for infrastructure and network management issues and a further 21.2 per cent was attributed to external incidents, such as severe weather and trespassing
The reliability (number of cancelled trains) of 18 operators improved in Q3 of 2020-2021 compared with the same quarter in 2019-2020. TransPennine Express (down by 10.5 percentage points), West Midlands Trains (down by 5.0 percentage points) and Northern (down by 4.2 percentage points) had the largest decreases in cancellations.