Interlocking system from Alstom now in service on 328km of Turkish rail line
The interlocking system on TCDD's Eskisehir-Kutahya-Balikesir line was completed and put into service by Alstom on 5 February 2021.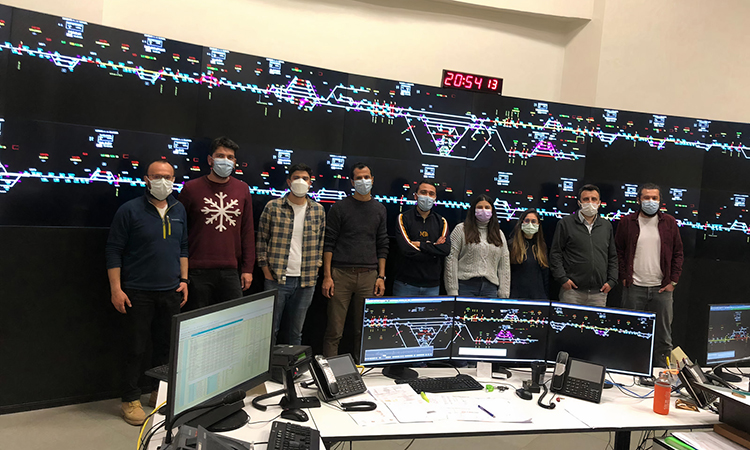 Credit: Alstom_EKB
Alstom has announced that it has completed and put into service the interlocking system covering 328km of mainline railway on the Eskisehir-Kutahya-Balikesir line for the Turkish State Railways Administration (TCDD).
Delivered in eight sections, the interlocking system for the first five sections, spanning over 182km and including the Telecommunications and Traffic Control Center (CTC), was completed and commissioned on 5 December 2020. The remaining three sections, totalling 146km, started service on 5 February 2021.
"We are proud to see the fruition of our work on the Eskisehir-Kutahya-Balikesir railway line. We highly value our partnership with the Turkish State Railways Administration and fully support their efforts to elevate the high safety technologies with the introduction of our Automatic Train Supervision solution and implementation of EU standards to this signalling system through our European Railway Traffic Management System (ERTMS). We are a committed long-term partner to Turkey, addressing its mobility needs and supporting the upcoming transport projects", said Mama Sougoufara, Alstom Middle East and Turkey's Managing Director.
Alstom has been present in Turkey for more than 60 years – delivering rail vehicles and turnkey transit systems for metros and trams – and has been established as a leading provider of signalling and train control technology. The Istanbul office hosts the regional centre for Alstom's Digital and Integrated Systems expertise, as well as the Systems and Infrastructure project teams, providing project management, engineering, training and maintenance services.