SWR to trial AI system to provide real-time train capacity information
The onboard system utilises artificial intelligence and existing CCTV cameras to 'count' the number of passengers in each carriage in real-time in order to aid social distancing.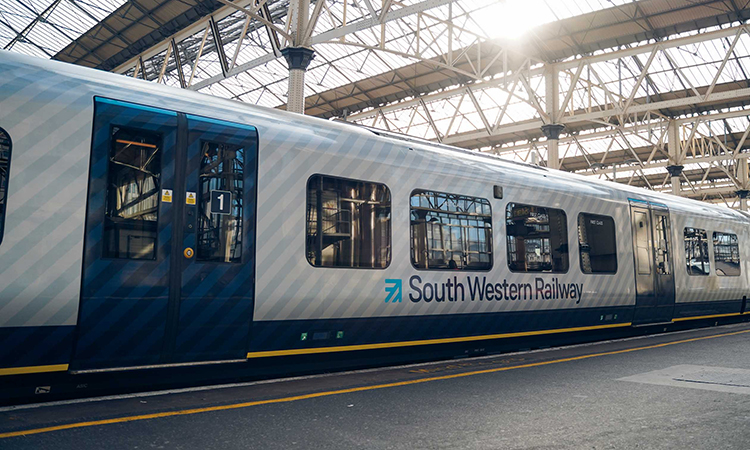 Credit: South Western Railway
South Western Railway (SWR) customers could soon be able to see how busy individual train carriages are in real-time following the trial of an industry-first system that uses artificial intelligence (AI) to provide capacity information.
The innovative system uses onboard CCTV cameras to anonymously 'count' the number of passengers in each carriage in real-time. The system is currently in trial mode, with the company planning to make the data immediately available to customers via the SWR app and website, allowing them to make decisions even before they arrive at the station.
The trial is timely, as travel restrictions in England begin to ease and the railway maximises efforts to allow customers to travel with confidence again. As SWR welcomes passengers back, it hopes that the new technology will help customers to maintain social distancing and avoid overcrowding.
The enhanced information is the result of a collaboration between SWR, AI technology company PoS Insights and on-board Wi-Fi provider Icomera. The innovative system connects to existing CCTV cameras to capture, analyse and report occupancy data in real time in the form of a RAG status.
The system is currently being trialled behind the scenes on SWR's Desiro fleet, travelling from London to Basingstoke, Portsmouth, Southampton and Weymouth. SWR plans to make the system customer facing and roll it out across their Class 444 and 450 fleets as soon as possible and, ultimately, network-wide, if the pilot is successful.
South Western Railway's Commercial Director, Peter Williams, said: "We know that there are lots of things that feel uncertain at the moment, and that's why we're doing all that we can to help make travelling with us as smooth and safe as possible. In addition to helping maintain social distancing, and improving customer comfort and convenience, we hope to use this enhanced information to inform decision making in our control room, and further improve the punctuality and reliability of our services."