Deutsche Bahn and Deutsche Telekom to improve mobile connectivity
By 2026, at the latest, Deutsche Telekom will supply the entire Deutsche Bahn rail network with its mobile network without any interruptions.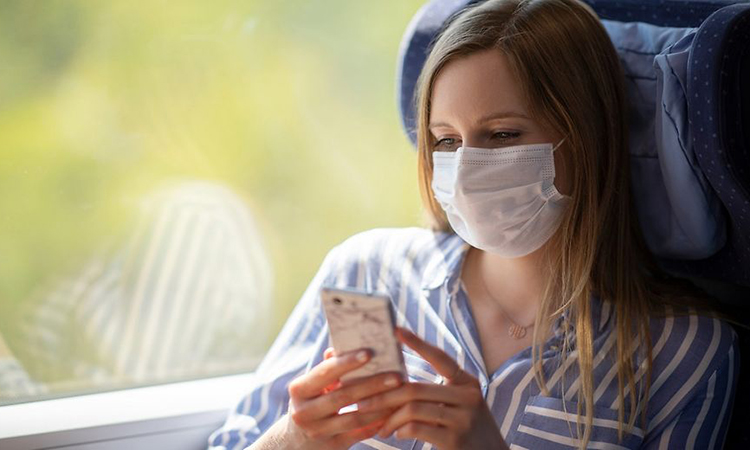 Credit: Deutsche Bahn AG/ Oliver Lang.
Deutsche Bahn (DB) and Deutsche Telekom have announced that they are working to radically improve mobile phone reception on their trains. In the future, passengers who use Telekom's mobile network should be able to make calls and use the internet on all routes without interruption – and with much better quality than is available currently.
Both companies have agreed that Telekom will expand its mobile network on DB's rail lines as soon as possible, closing existing gaps and significantly increasing the performance of the network. By 2026, at the latest, there should be no more supply gaps along DB's long-distance and regional rail lines.
Dr. Richard Lutz, CEO of Deutsche Bahn, said: "For our customers, trains are not just a means of transport; they are both an office and a place of relaxation. For all of this, our passengers rightly demand a complete mobile network. Now, we are creating the conditions for this. This makes rail travel even more attractive. I am very proud that we have found this trend-setting agreement with Telekom."
Timotheus Höttges, Chairman of the Board of Management of Deutsche Telekom, added: "The co-operation between Deutsche Telekom and Deutsche Bahn is a clear signal. We want to make Germany more digital. Telekom and Bahn have a joint responsibility for their customers. That's why we are now tackling the topic of rail supply together and want to ensure that customers can make calls, surf and stream in better quality."
Andreas Scheuer, Federal Minister of Transport and Digital Infrastructure, commented: "Whether at the train station or in the tunnel, on the ICE or on the regional express – the time of "I have no network" must end. Mobile surfing and calling must be possible anytime and anywhere. Deutsche Bahn and Deutsche Telekom lead the way by consistently closing the gaps in the mobile network on all railway lines and significantly increasing the data rates once again. This is the future of train travel."
The agreed cooperation on mobile communications is a milestone for Deutsche Bahn and Deutsche Telekom. Both want to make rail travel as pleasant as possible for their customers. Already, almost all passengers use an internet connection on the train. A greatly improved mobile phone reception is the pre-requisite for even more people to travel by train. More comfort on board is driving the mobility turnaround and, thus, contributing to climate protection.
Specifically, Deutsche Telekom wants to supply the entire DB network with its mobile network without gaps by the end of 2026. On many routes, the planned investments will be made by 2024, and on all routes by the end of 2026, at the latest. On some regional routes, passengers will then have reception for the first time ever.
DB's route network covers a total of 33,400km. Of these, 7,800km are main traffic routes on which all ICE and the main IC trains run. Telekom wants to supply these routes with a data rate of more than 200 Mbit/s by the end of 2024. Telekom also wants to offer a data rate of more than 200 Mbit/s by the end of 2025 on a further 13,800km of high-passenger routes, on which more than 2,000 passengers travel per day.
Deutsche Telekom wants to supply all other routes with a data rate of more than 100 Mbit/s by the end of 2026. In the coming years, the supply will then be continuously adapted to the respective state-of-the-art offering.
Telekom will put around 800 new mobile phone locations into operation in the coming years and will expand capacity at several hundred locations in order to improve the mobile network along the railway lines.
Deutsche Bahn wants to provide even more space and fiber optic infrastructure along the rails and offer services around planning, approval and construction processes. DB is also working to ensure that mobile signals get better in the interior of the trains.