ORR data reveals UK railway electrification rate is running short
The Office of Rail and Road has published data demonstrating that the UK is electrifying its railway at less than half the rate needed to decarbonise by 2050.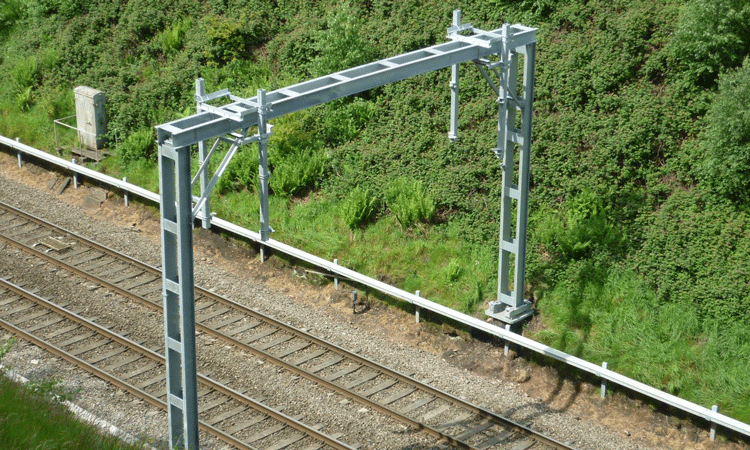 Bromsgrove Corridor station. Credit: Railway Industry Association
New data has been published from the Office of Rail and Road (ORR) showing that the UK is not electrifying its railways quick enough to meet Net Zero by 2050.
The statistical release shows that in 2020-21, 179 track-km were electrified, less than half the 448km required each year to meet Network Rail's target of a Net Zero railway by 2050.
David Clarke, Technical Director of the Railway Industry Association (RIA), who authored the Electrification Cost Challenge Report in 2019, said: "New data published shows that the UK electrified some 179 track-km in 2020-21, mostly on completing the Midland Mainline upgrade between Bedford and Corby. Yet, according to Network Rail's Decarbonisation Strategy, we need to deliver 13,000km of electrification by 2050, meaning we need to be electrifying around 400km a year, more than double the rate we're currently doing, and what's more, with no major schemes coming down the line, we can reasonably expect that there will be less work, not more, in the coming year.
"The Railway Industry Association has long called for a sustainable, cost-effective programme of electrification, alongside support for battery and hydrogen powered trains, in order to meet the government's Net Zero target by 2050 – an approach which was endorsed in the government's Transport Decarbonisation Plan in July 2021. Yet, at the current rate, we are unlikely to meet that target. Crucially, the industry is also losing expertise and capabilities whilst schemes are stalled, meaning it will be harder to deliver the considerable amount of work needed if and when new projects are started."
"We need to get a programme of electrification work underway, so we can decarbonise the network, bring greater benefits to passengers and freight user, and support the UK economy as we look to 'build back better'," added David.