Alstom to deliver 20 Coradia Stream inter-regional trains in Romania
Alstom and the ARF have signed a contract for the delivery of 20 trains and associated maintenance services for 15 years valued at €270 million.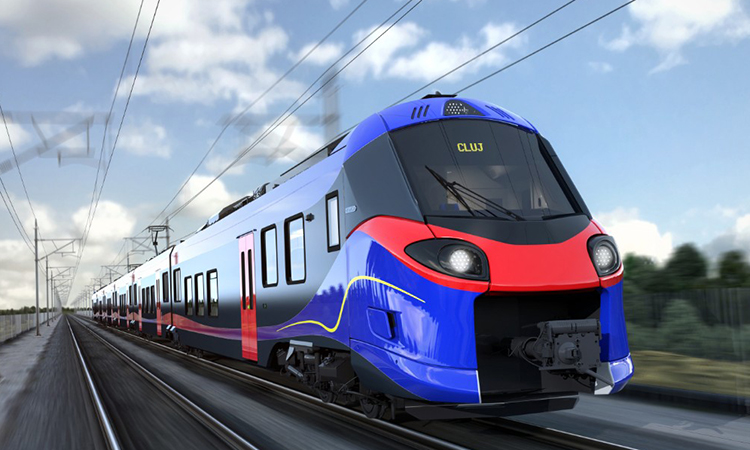 Credit: Alstom
Alstom and the Romanian Railway Reform Authority (ARF) have signed a contract for the delivery of 20 Coradia Stream inter-regional trains and associated 15-year maintenance services. The value of the contract is estimated at €270 million. These trains will be the first passenger trains provided by Alstom for operation in Romania.
The contract can be extended with the option for another 20 trains, to be confirmed by firm order from the beneficiary. Including extended maintenance on the entire fleet, the total estimated value of the project could thus exceed €750 million.
"The new inter-regional electric trains for Romania will contribute to more modern and sustainable transportation in Romania, in line with our ambition to lead the way towards greener and smarter mobility worldwide," Gian Luca Erbacci, President of Alstom Europe, said. "I am delighted that our Coradia trains, highly appreciated in so many European countries, will run in Romania as well. This contract completes the very diverse portfolio of Alstom solutions in this country, covering all our key business lines, from signalling and infrastructure projects to metro trains and complex maintenance capabilities."
Developed for the European market, Coradia Stream trains are equipped with the ERTMS Level 2 traffic control system and comply with both European standards (EN) as well as Technical Interoperability Specifications (TSIs), being capable of operating on all the main European power supply systems. The maximum speed of the trains will be 160 km/h.
Each train will have six cars, a total capacity of 350 seats and 100 per cent low floor, to assure easy access for all passengers. There will be two entry doors on each side of the middle cars and one door for each side of the end cars. The passenger information system will include a sound system and a dynamic display system. Each train car will be equipped with large-size luggage racks.
The Coradia Stream trains will also be equipped with a digital system for passenger counting with high-precision sensors. Each train will have four ecological toilets, evenly distributed along the entire length of the train, with one designed for people with reduced mobility. The final configuration, colors and finishes will be fully customised according to the requirements of the Contracting Authority during the design stage.