DB introducing new display system to make travel more convenient for passengers
Deutsche Bahn are introducing real-time occupancy displays that will make travel more convenient and rail operations more efficient.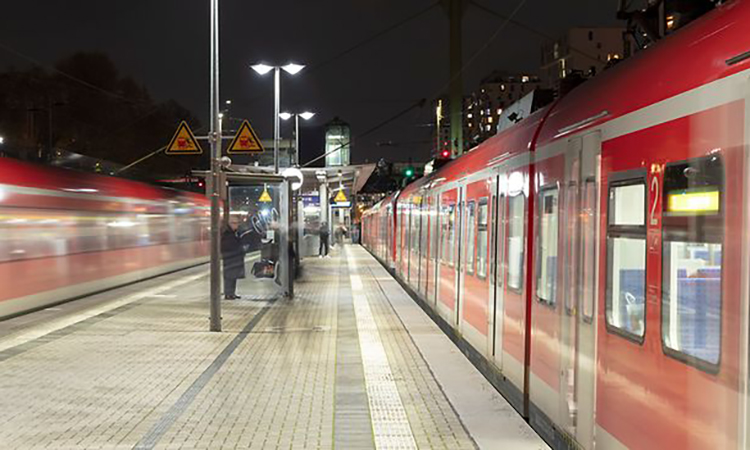 Credit: DB AG
Deutsche Bahn (DB) are introducing real-time capacity utilisation displays to help passengers on their journeys. The display system, which will gradually go live over the next few months, will pass information on capacity directly to passengers on the platform, on the vehicle and via app. This means that customers can find a seat more quickly and rail operations become more efficient. If travellers deliberately board carriages that are not occupied, trains will be able to depart more punctually. This will, in turn, enable better use of the capacities in the rail network.
The display system
The occupancy display on the platform takes place in a three-stage traffic light logic or in person pictograms for the respective cars. In this way, customers can see where they can position themselves in order to better find a wagon with free seats.
"With the intelligent occupancy display, we are making our passengers' everyday lives noticeably better," Dr. Daniela Gerd tom Markotten, Board Member for Digitisation and Technology at DB, said. "We can only get more people excited about climate-friendly rail if local transport is convenient and reliable."
Delays in boarding and disembarking are the main reasons for overruns and subsequent delays. With this new system, passengers are better distributed on the platform and trains can depart more punctually. In addition, the occupancy display via app helps travellers to choose less crowded trains for their journey. The new system also brings advantages for operations: the transparency of passenger flows and the utilisation of trains will enable dispatchers to better coordinate train traffic in the future.
Depending on the vehicle type, the number of passengers is measured using various technical approaches. For example, counters are used in the door area or light sensors that scan the load in the passing wagons. The system processes the data in a matter of seconds and then forwards it to travellers as occupancy information.
Rolling out the system
The displays will first be used on pilot routes of the Hamburg S-Bahn and the Stuttgart S-Bahn network. Regional traffic between Hamburg and Lübeck is scheduled to start in February 2023. In the Rhine-Main area, DB will introduce the system across the entire S-Bahn network from April. In Berlin, the rollout will begin in May on the Stadtbahn route between the Jannowitzbrücke and Zoologischer Garten stations and will then be gradually expanded. By the end of 2024, more than 1,500 DB Regio wagons, a quarter of all DB trains in regional transport, will be able to display the occupancy rate across Germany.