International rail ticketing platform launches in the UK
Set to rival other rail ticketing platforms, Rail Online has now launched in the UK offering fairer fares to British rail passengers.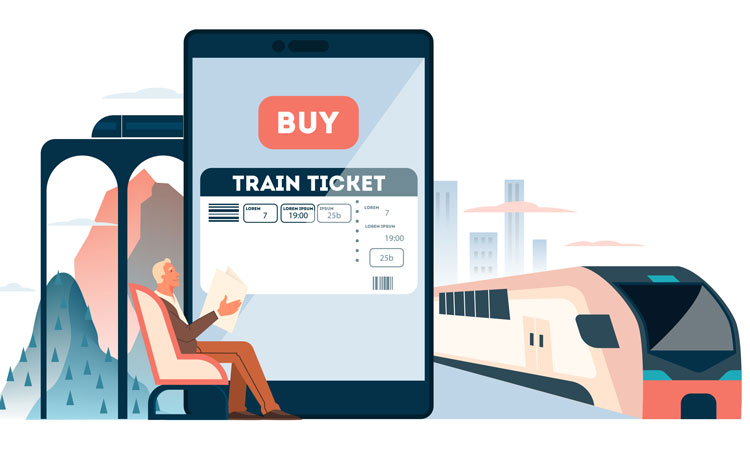 International rail ticketing platform, Rail Online, has launched today (4 May 2023) in the UK.
Rail Online says it is a consumer champion and will offer fairer fares for British passengers, with carrier fare price matching, instant refunds on e-tickets and, most importantly, zero booking fees.
Founded in 2019 by Australian tourism and transport expert, James Dunne, Rail Online allows Brits to book UK, European, and North American rail travel via one single platform. Customers can currently book tickets with National Rail (UK), SCNF (France, including Eurostar), Amtrak (U.S.), and VIA Rail (Canada), with further networks to follow, including Trenitalia (Italy), which will be introduced to the platform in the weeks following launch.
For travel itineraries across Europe, Eurail passes are currently available to book via the Rail Online website. Interrail passes – for EU residents – will be added imminently.
Rail Online says it is committed to maximising convenience for customers whilst also eliminating the paper waste associated with rail travel, delivering e-tickets for both domestic and international travel direct to the customer within minutes of booking.
Providing a more intuitive customer journey
With a number of new and innovative features to roll out post-launch, Rail Online is on a mission to become the most valued and frequently used travel platform.
With a number of new and innovative features to roll out post-launch, Rail Online is on a mission to become the most valued and frequently used travel platform. The short-term goal is to provide a more intuitive customer journey and help customers travel more intelligently, efficiently and free of hassle – whether as part of the daily commute, a family day out or as part of a cross-country adventure.
Rail Online Founder and CEO, James Dunne, said: "Launching into the large and dynamic UK rail market is an important milestone for us. Following a successful launch in Australia and New Zealand, we are now attracting customers from the USA, Canada, India, and throughout Europe.
"The UK market is very competitive, price driven, and has transitioned well in recent years to an electronic ticketing environment. This is the perfect time for a nimble and ambitious player to challenge the status quo and provide Brits with a new App – and savings on booking fees! – for their rail travel.
"The Rail Online launch is just the beginning of a bigger, longer-term, and exciting travel tech offering that we will be working towards over the coming two to three years. In the shorter term, we will be introducing new rail network connections and new features as we continue our UK roll-out, so watch this space!"
The new platform benefits from a scalable, lean, efficient business model. A partnership with SilverRail streamlines coordination with the multiple UK rail operators, while efficient, automated processes cut manual tasks and employee numbers dramatically.
Passionate about providing the best travel experience possible for the customer – from ticket purchase to end destination – Rail Online is led by a core team of travel and rail industry experts with a combined experience of over 65 years.