MRCE orders Vectron locomotives
Mitsui Rail Capital Europe (MRCE), a full-service locomotive leasing company, has ordered 30 Vectron locomotives from Siemens in a contract that also includes the option for an additional 20 locomotives.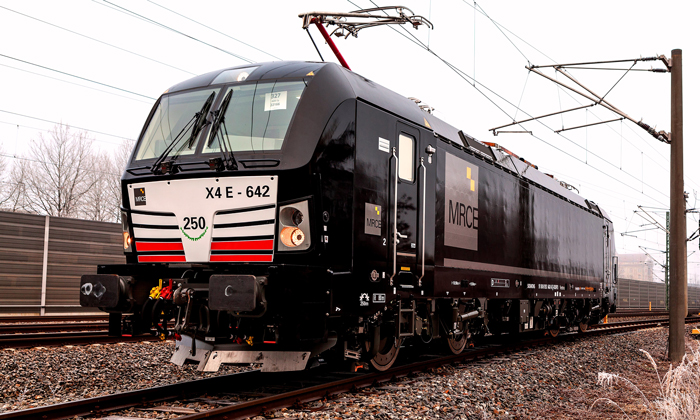 Ten of the units ordered from MRCE will be delivered as multisystem Vectron MS for cross-border operations in Germany, Austria, Italy, Switzerland and the Netherlands, while 20 will be equipped as direct-current locomotives (Vectron DC) to operate in Italy.
"With this new order, our Vectron fleet will grow to a total of 111 locomotives," said Junichi Kondo, CEO of Mitsui Rail Capital Europe. "Our customers throughout Europe value the reliability and flexibility of the Siemens locomotive."
The multisystem locomotives have a maximum output of 400kW and a top speed of 160km/h, while the Vectron DC has an output of 5,200kW. Both are equipped with national train control systems and the MS locomotives also have the European Train Control System (ETCS) installed.
"The long-standing trust of MRCE in Siemens shows that we have a locomotive in our portfolio that more than satisfies the requirements of European freight transport," added Jochen Eickholt, CEO of the Siemens Mobility Division. "With its fleet of DC, AC and MS locomotives, MRCE can now offer all electric versions of the Vectron."
Delivery of the locomotives is scheduled to begin from January 2018.
Related organisations
Related regions