Senegal's first Coradia Polyvalent train has entered testing
More than 40 people are involved at Alstom's Reichshoffen site to carry out 6,000 serial tests and 50 validation tests, checking and guaranteeing the Coradia Polyvalent is functioning correctly…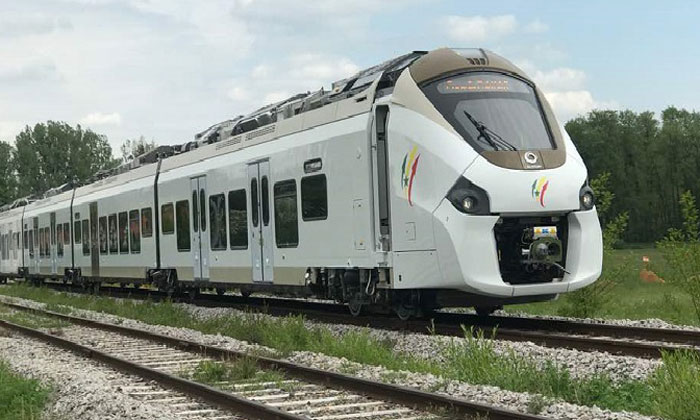 Alstom has successfully started the test run of the first Coradia Polyvalent train for Senegal at Alstom's Reichshoffen site, marking the start of an extensive testing campaign prior to its departure.
These tests will allow Alstom to make adjustments to the train before its delivery to Senegal.
The Coradia Polyvalent trains are part of the Regional Express Train Project (TER), an element of President Macky Sall's Plan for an Emerging Senegal (PES) policy framework.
The trains should satisfy the increasing need for mobility in Dakar and will run on a new line connecting the centre of Dakar to the Blaise Diagne international airport (AIBD) in Diass. Serving 14 stations over 55km in 45 minutes, the number of daily passengers is estimated to reach 115,000.
"This test run is a significant milestone for Alstom and the project. We are proud to conduct the tests to guarantee not only the smooth running of the trains but also the control of all norms to ensure maximum safety for both APIX and its passengers," said Didier Pfleger, Senior Vice President for Alstom Middle East and Africa.
The Coradia Polyvalent train for Senegal is dual-mode and capable of running at speeds of 160km/h. With a total length of 72m, the train has four cars, a capacity of 400 passengers and a first and second class. It is adapted to the climatic and environmental conditions of the country and has a highly efficient air conditioning system. Its low floor provides easier access and on-board movement, especially for people with reduced mobility.
Coradia Polyvalent trains have already been adopted by SNCF and the French regions as well as SNTF in Algeria. More than 2,800 Coradia trains have been sold so far and approximately 2,300 are in service.