New images highlight the progress of London's Elizabeth line
The Crossrail project, delivered by Crossrail Limited and jointly sponsored by the Department for Transport and Transport for London, is expected to transform the network's journeys throughout the capital city's centre…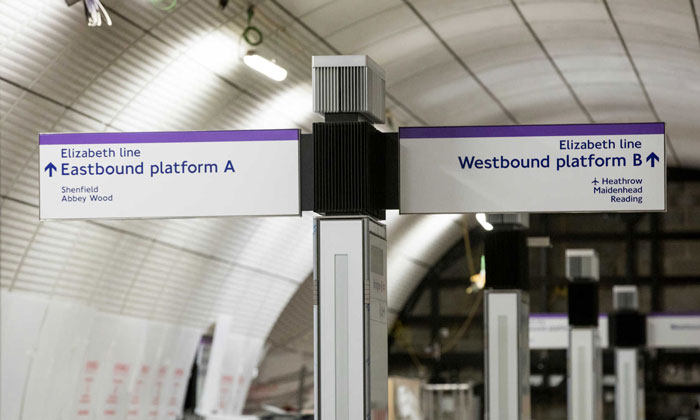 Images and footage of the new Elizabeth line trains being tested in the tunnels under London have been released for the first time.
Highlighting the huge amount of work taking place beneath the streets of London, in preparation for the opening of the Elizabeth line in December, it is clear how Europe's biggest infrastructure project is now in its final stages.
All the platform screen doors are installed with testing underway, installation of the overhead power equipment in the tunnels is complete and the new stations are being fitted out with remaining architectural finishes and mechanical and electrical equipment.
Simon Wright, Crossrail Chief Executive and Programme Director, said: "Construction of the Elizabeth line is now in its final stages with a huge effort underway to complete and commission this fantastic new railway. Significant progress continues to be made with station fit-out heading towards completion, installation of platform screen doors complete, electrical equipment being switched on and train testing in the tunnels underway."
The new Elizabeth line trains are being tested between Abbey Wood and Canary Wharf using the line's new automatic train control system which operates in the central section of the route. The overhead power equipment has been successfully switched on in the remaining section between Westbourne Park and Stepney; the Elizabeth line tunnels are now fully energised.
Later in 2018, the first completed infrastructure will be handed over to Transport for London (TfL), who will lead the trial operations and commissioning phase ahead of the opening of the line in December.
Mark Wild, Managing Director of London Underground and the Elizabeth line, said: "With just seven months to go until the opening, which will transform travel across the city, it's great to see testing ramping up beneath the streets of London. The brand-new trains that will provide better, quicker and more comfortable journeys for hundreds of thousands of people each day are now running through the tunnels at speeds of up to 60mph. Much more hard work is still to be done on completing stations, testing signalling and training staff. This is now underway to ensure that people can enjoy the Elizabeth line for the first time in December."