International Rail Development speaker interview: Johan Sundin
Global Railway Review speaks to Johan Sundin, Head of Strategic Production Support for The East Link Project at Trafikverket, to find out his views on competition within the rail sector, new digitalisation initiatives and what he believes are some of the biggest challenges facing the rail sector…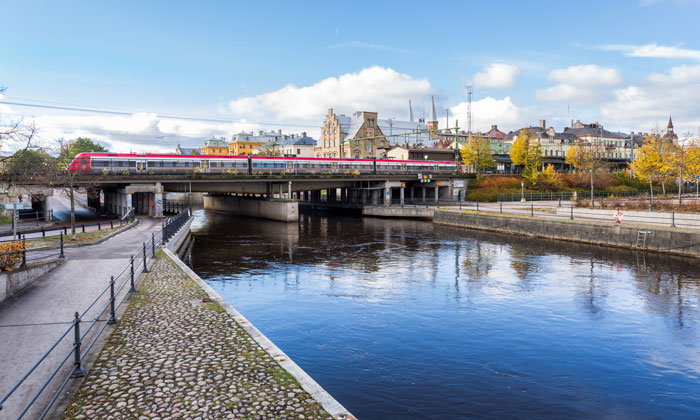 Taking place in Brussels on 22-23 May 2018, the successful International Rail Development conference brought together rail professionals and thought-leaders to discuss some of the biggest rail developments happening around the world. During the event, Global Railway Review sat down to interview one of the conference's speakers – Johan Sundin, Head of Strategic Production Support for The East Link Project at Trafikverket.
Rail faces growing competition from other modes of public transport, so what must the rail sector do to ensure it retains a large share of the future transportation market?
Johan: The rail sector must deliver reliable transport, without interruption due to maintenance deficits which is often the case today, at least in Sweden.
How do you think the digital revolution will change travel patterns?
Johan: Travellers will expect reliable internet connection during their travel. Also, travel booking will continue to convert into digital procedures.
Do you agree that passenger expectations have changed over recent years, and what element of rail travel do you think is most important for passenger satisfaction?
Johan: Arriving on time and good, reliable information if delays unfortunately occur.
What is your ideal rail travel experience? How do you want to access tickets? What do you want from the on-board experience? What do you want stations to be like?
Johan: I travel by train several times a month between Stockholm and my home city of Gävle which is 180km north of Stockholm. I must say that these journeys function very well. The journey takes one hour and 20 minutes (I reach Stockholm Arlanda Airport within one hour). The trains are very modern and I book my ticket via the train operator's app which also provides updates if there are any delays on my route. I eat breakfast on the train and can connect to the internet via the complimentary on-board Wi-Fi. The information provided at Gävle and Stockholm stations is very good. If it could work this well in general throughout Sweden it would be ideal (the Wi-Fi connection could be faster though).
What do you think are the biggest challenges facing the rail sector over the next 10 years?
Johan: Getting to grips with the maintenance backlog and investing in new infrastructure to meet the increasing demand. To finance this will be a major challenge though.
Related organisations
Related regions