ÖBB and Bombardier sign call-off order for 25 TALENT 3 trains
Bombardier Transportation and the Austrian Federal Railways (ÖBB) have signed a call-off order for the delivery of 25 BOMBARDIER TALENT 3 trains. This second call-off is based on a framework agreement signed in 2016 for up to 300 trains. The total value of this order is approximately €188 million and includes an option for an additional five trains.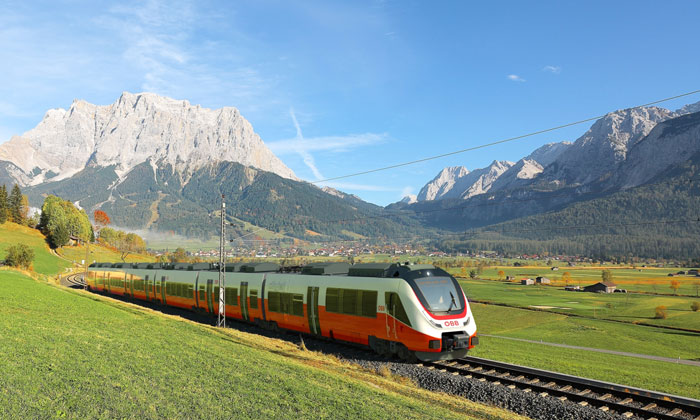 Of the 25 new six-car electric multiple units, 19 vehicles will be used in Tyrol. The remaining six trains will be used in South Tyrol for cross-border traffic to Italy. This will increase the transportation options on the major connections between rural and urban areas in the Austrian region of Tyrol, and in South Tyrol and Italy. The delivery of the trains for Tyrol is scheduled for 2020, with the trains for South Tyrol scheduled for 2021.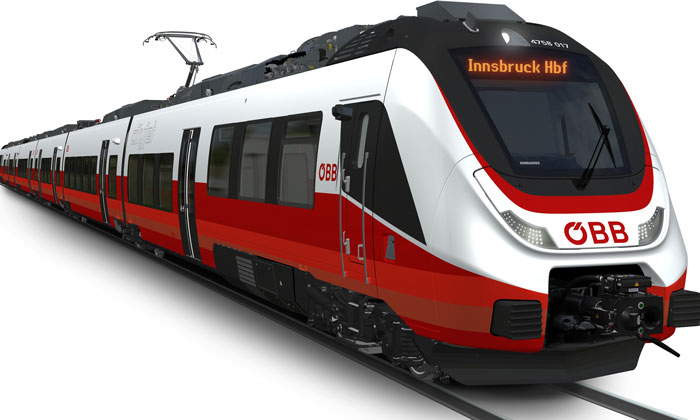 "With this procurement, ÖBB is systematically continuing its fleet renewal," says Evelyn Palla, Board Member of ÖBB-Personenverkehr AG. "This ensures both accessibility and a state-of-the-art comfort standard in local and regional transport for Tyrol."
With its particularly wide railcar body, the new TALENT 3 allows for up to 50 per cent higher seating capacity in comparison to the previous generation. Thus, this train allows for a more rapid passenger changeover and maximum travel comfort.
"It is a huge gesture of trust for Bombardier and a great confirmation of the new TALENT 3 regional train that ÖBB decided to purchase a second order before the first trains were even delivered," says Christian Diewald, Head of Bombardier Transportation in Austria. "We are looking forward to continuing our trusting collaboration with ÖBB. Together, we will successfully implement the expansion and modernisation of the transportation options in Austria."