GBRf announces new intermodal service from Southampton to Manchester
GBRf's new intermodal service highlights the importance of removing freight from roads and is a further step in reducing the environmental impact of cargo transportation.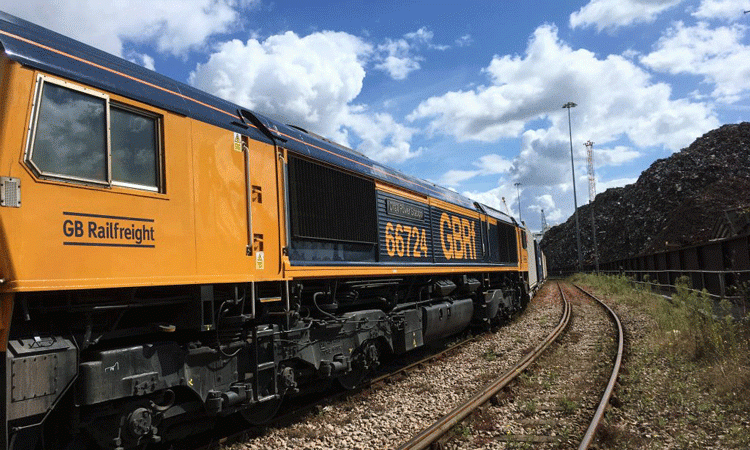 GB Railfreight (GBRf) – the third largest rail freight operator in the United Kingdom – has announced the start of another new intermodal service, this time from Solent Stevedores in Southampton, to Maritimes Terminal in Trafford, Manchester; this will be the third daily service GBRf offer from one of the UK's leading deep-sea container ports.
This new service marks GBRf's continued expansion into the intermodal market and the vital role rail freight plays in delivering goods around the UK.
GBRf continues to prioritise converting volume from road to rail in the intermodal market and this new service demonstrates the success of its service delivery and expertise being provided to its customers across the network.
The new service will run five days a week and represents GBRf's 17th intermodal service to date, following continued growth in this market over the last two years. Intermodal traffic now accounts for approximately 36 per cent of all rail freight industry wide.
Meeting carbon-cutting targets
GBRf has revealed its commitment to increasing the amount of goods and materials transported via rail freight, reducing emissions and delivering a more sustainable logistics solution; an average freight train removes 80 HGV journeys from roads every day.
When combined with rail's advantageous performance in terms of nitrogen dioxide and particulate matter emissions, rail freight demonstrates a clear contribution to the challenge of meeting the UK's carbon-cutting targets.
John Smith, Managing Director of GB Railfreight, said: "I am thrilled to see the beginning of this new service. Our growth in intermodal shows GBRf's dedication to innovation, offering flexible door-to-door solutions that meet our customer's needs, as well as a consistently reliable service. We are very proud of the hard work that has been put in to be the industry's trusted intermodal carrier."
Stuart Cullen, CEO of Solent Stevedores, said: "We are delighted that GB Railfreight has started a new service from Solent Stevedores to Manchester. We have a strong working relationship and are thrilled that our partnership is flourishing through their new intermodal services from our terminal."