Bane NOR and Siemens Mobility celebrate digitalisation milestone
The opening of a new simulation centre signals the beginning of preparations to digitalise the entirety of the network operator's system.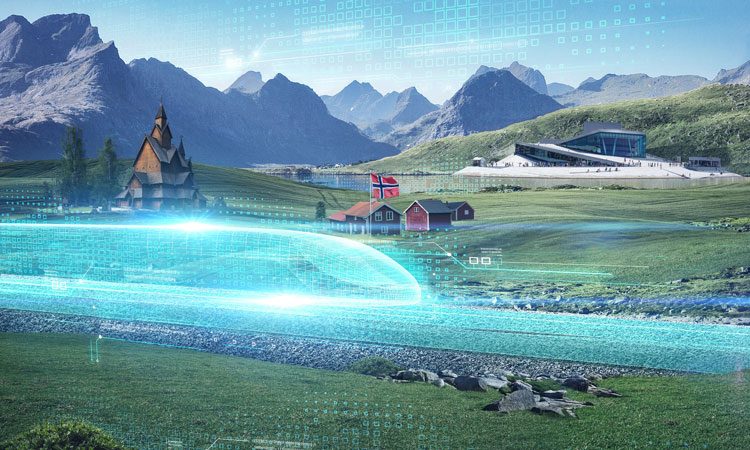 Norway has become the first country to commit to operating with a single digital interlocking, and the introduction of the Norwegian European Rail Traffic Management System (ERTMS) programme signifies one of the country's largest digitalisation projects.
Siemens Mobility CEO, Michael Peter, said: "Norway is on track to become the first country to operate in the 'one country, one interlocking' architecture making it at the forefront of digitalisation. Our intelligent infrastructure will ensure that the system operates efficiently."
As a result, Bane NOR and Siemens Mobility have celebrated the opening of their new test, training, and signalling simulation centre, Campus Nyland, which will be used to help prepare to digitalise the entire system of the rail network operator. The first digital line, Nordlandsbanen, will open in 2022, and so Campus Nyland has been built with the intention of preparing workers for working within the digital ERTMS system.
Sverre Kjenne, Bane NOR's Executive Vice President of Digitalisation and Technology, said "Siemens Mobility is the main supplier to the Norwegian ERTMS program with their infrastructure, including interlockings and radio block centres (RBC). The Siemens Mobility solution is leading edge based upon an IP based architecture. With a strong technical roadmap and a proven ability to deliver, Siemens Mobility is the ideal partner for Bane NOR in this challenging program. We are thrilled to work together with Siemens Mobility to develop the digital rail."
Peter continued: "This architecture also opens the door for future developments such as implementing driverless technologies, moving the interlocking to the cloud, which would make proprietary hardware and spare parts a relic of the past, and would make data instantaneously available to transportation operators. Campus Nyland is an important milestone in turning this vision into reality."
ERTMS represents the latest in intelligent infrastructure, reducing operating costs, increasing capacity throughout the network, and enhancing safety with real-time visibility of trains across the network. Campus Nyland will be a base for the digital education of more than 5,000 employees who will be taught the necessary digital skills needed to ensure ERTMS is successful once operational.
Upon completion, expected to be in 2034, the system will include 4,200km of track and more than 350 stations.