Amtrak and Alstom partnership has stimulated nationwide economy
The production of Amtrak's new Acela trains has created over 1,000 jobs and is boosting businesses across 27 states.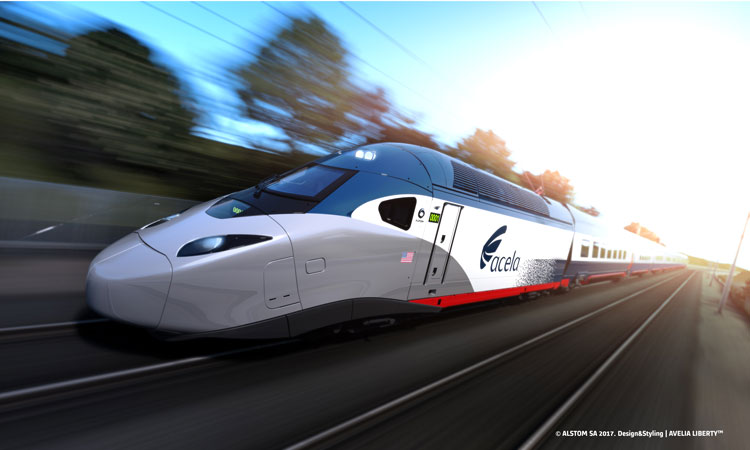 The partnership between Amtrak and Alstom for the production of the newest generation of Acela trains – an order that will provide Amtrak with the ability to move customers at higher speeds and at a higher level of comfort – has been found to be boosting the economy and operations of businesses nationwide. 
Site Managing Director for Alstom in Hornell, New York, Michael MacDonald, said: "We are proud to have been selected by Amtrak, not only to design and build the new Avelia Liberty high-speed trainsets, but also to provide long-term technical support, and supply spare components and parts for the maintenance of the new trains. Alstom is partnering with suppliers across the country for this project, and the emergence of a high-speed rail manufacturing industry here in the U.S. is becoming a reality."
Alstom, responsible for the production of the new rolling stock, have utilised approximately 250 manufacturing suppliers in 27 different states across the nation. Over 1,300 jobs are predicted to be generated in almost 90 communities across the U.S. in order to support the creation of new, sustainable, high-tech, engineering and manufacturing jobs in New York.
Alstom's Hornell facility will produce the new trains, and is currently undergoing significant investment and transformation in order to build the 28 high-speed trainsets for the Amtrak order. The first of three new structures has been built to accommodate fleet manufacturing and testing, and a new bridge has been built that extends the site's current test track to allow for the testing of higher speeds. 
The two companies drew particular attention to the work of LB Steel in Illinois for the supply of wheel assemblies (bogies) and other components. Roger Harris, Executive Vice President of Amtrak, said: "While these new trains will provide world-class accommodations for customers travelling in the Northeast, this production will benefit communities across the country by creating jobs and stimulating local economies."