Northern announces search for next generation of rail workers
As part of the UK's National Apprenticeship Week, Northern has launched its search for new apprentices, including 16 engineering technicians.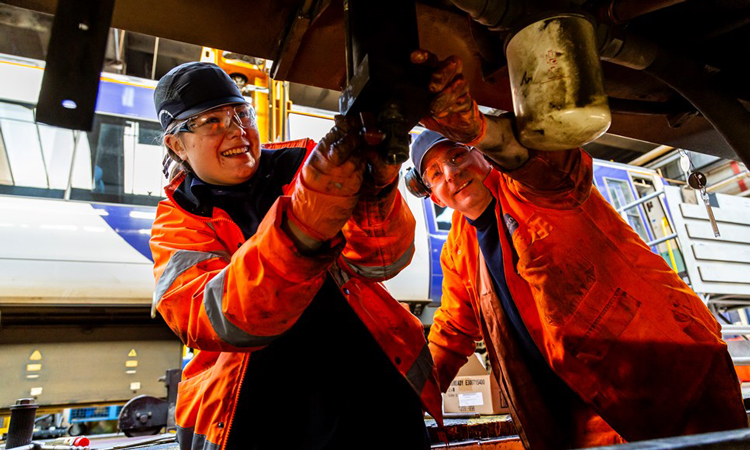 Credit: Northern
Northern has announced the re-opening of its apprenticeship programme to mark the UK's National Apprenticeship Week. Candidates will have the opportunity to apply for a range of roles, including 16 engineering technicians and five train planning and station operations apprentices.
Helen Wright, Apprenticeship Manager at Northern, said: "Working in the rail industry is a great place to start a career, as there is an opportunity to transfer skills and experience gained as an apprentice in a wide range of roles across the business."
Engineering Director at Northern, Ben Ackroyd, added: "Our apprenticeship scheme is the perfect gateway for young people looking to start their career. Starting as Rail Engineering Technician Apprentices, those on the scheme have the opportunity to follow a range of different career paths. Once qualified, our former apprentices can work with Northern with the production teams – perhaps as a maintenance engineer or technical engineer – or can move to other areas of the business where their skills are valued."
Currently, 48 engineering apprentices are employed at Northern – based in Liverpool, Manchester, Leeds and Newcastle – working through a three-year programme designed to provide them with a nationally recognised qualification and possible future career in the rail industry. Ten operational apprentices also work across the network, gaining experience in customer service and business administration.
Ackroyd continued, saying: "Northern is committed to investing in the future and our apprenticeship scheme not only gives young people a clear career path, it also secures the next generation of engineers and operation teams for an ever-growing industry. Our latest intake will also have the benefit of getting to work on a fleet which is being enhanced by a £600 million investment. We have already introduced more than 60 of our 101 brand new trains, are bring in innovative bi-mode trains and refurbishing the rest of our existing fleet."