The key role of alternative fuels in the decarbonisation of Europe's rail sector
With the European Union focusing more on confronting climate change, Jonathan Cutuli, Public Affairs Manager at UNIFE, explains the key role that alternative fuels can play for the rail sector in lowering GHG emissions and how investment is key to producing greener results.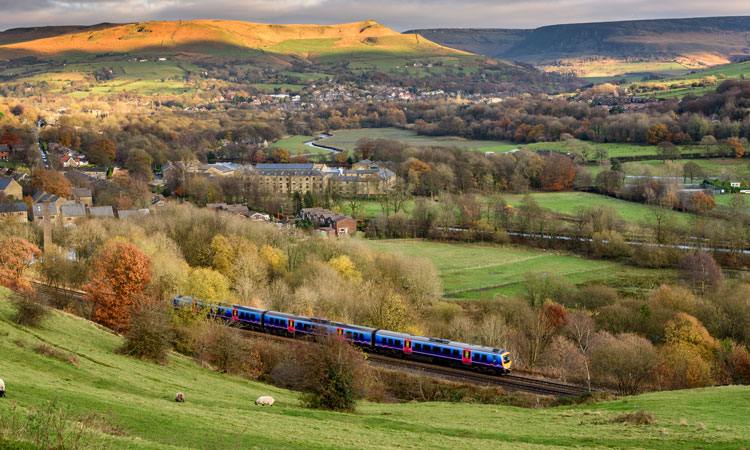 Mounting efforts to confront climate change have become one of the main challenges of the European Union (EU) in the recent years. With the 2019 European Green Deal1, European institutions officially committed themselves to making Europe the first carbon-neutral continent by 2050. This objective has dictated the EU framework toward achieving net zero emissions by moving towards a low-carbon economy while also keeping high efficiency standards. All the key economic sectors and industries have been asked to massively contribute to the reduction of their carbon footprint. To address the transport sector's shortcomings in this area, the EU launched the Sustainable and Smart Mobility Strategy2 in 2020 to spur on a 90 per cent reduction in transport-related greenhouse gas (GHG) emissions by 2050, followed by the ambitious Fit for 55 package3 of legislative proposals in July 2021. The latter aims to revise the EU's entire climate and energy framework to lower GHG emissions by at least 55 per cent by 2030.
The transport sector accounts for approximately 25 per cent4 of the EU's GHG emissions, emitting more pollutants than any other sector except for energy production. Yet, rail stands out as the mobility exception; it is the greenest mode of mass transportation, responsible for less than 0.4 per cent5 of transport related GHG emissions and has managed to steadily improve its energy efficiency since the 1990s.
However, only 54 per cent6 of the current European rail network is electrified as of today, meaning that a significant number of diesel trains/locomotives are still in service. The 2020 World Rail Market Study (WRMS)7 found that diesel rolling stock's market share currently accounts for 17 per cent of passenger multiple cars (roughly 16.091 multiple units out of 91.764) and 27 per cent of passenger locomotives (approximately 1.853 units out of 6.880). Diesel freight locomotives represents an even larger share (40 per cent) due to the low electrified tracks' share (roughly 5.448 units out of 13.427).